Learnings for 2020 and Beyond
Let us all stay faithful, healthy, and committed to our life goals as we face another new year.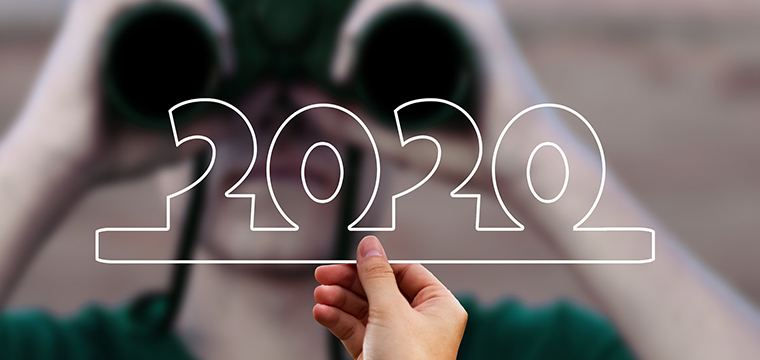 Several months ago, our normal lives as we knew it, came to a grinding halt. Community quarantines were initiated; many people lost their main source of livelihood, and a good number of people were forced to stay and work at home.
A lot of us had to quickly adapt to the changing times. Restaurant owners shifted from dine-in to deliveries and online ordering. Displaced employees in the food industry made use of their work experience, and set up their own home-based food delivery. Webinars and virtual conferences became our new human interactions.
Amidst all of these changes, adapting to the new normal has not been easy. Most types of industries such as retail thrive on high foot traffic. Restaurant sales are nowhere near pre-pandemic levels even with deliveries and take-outs. Schools, and the businesses that cater to the former, continue to be at risk of shutting down for good.
Staying in at home most of the time has changed people's spending priorities. Instead of dining out, we either cook for our family or order via delivery. From watching movies at the cinemas, people now subscribe to streaming sites like Netflix. Due to these fast changes in our external environment, many, if not all of us, were forced to make a pivot, or get left behind.
With the year 2020 now has come to a close, I, for one, have learned a lot of important lessons, which I will list down here. I hope that these lessons will be applied by our readers in order to be more prepared for the challenges of 2021:
Track your expenses. With the reduction or even loss of working income, expenses have become harder to pay off. Make a list of all your spending and put them in categories such as needs and wants, transportation, medical, food, leisure, etc. Once you have enough data, you will know which expense you need to work on to reduce.
Settle your debts. Paying off your obligations can provide a sense of relief and frees yourself to focus more on other matters. If you owe past rentals to your landlord or your friend, but are having difficulties in settling, set an online meeting with them to discuss your predicament and negotiate for reasonable payment terms.
The people you owe money to also have expenses to pay for. The debt you settle with them helps them a long way. It will also help you save much faster because you will be able to prevent late fees and interest charges.
Have an emergency savings account. When a lockdown was declared, movement to and from work became very difficult. People also lost their source of livelihood because of it. Having an emergency fund amounting to at least six-months' to six-months' worth of expenses allows you to ride out any storm and will give you enough time to get a new job or setup a new business where you can earn from.
Have more than one source of income. If you are no longer able to earn income by working or if your salary simply isn't enough to cover all your necessary expenses, then you must consider earning through other means.
You can earn by selling products and earning commissions. If you have idle properties, then you can find potential lessees. You can also learn to cook and bake and earn more by selling your own products.
Invest in healthcare and in insurance. The year 2020 has been full of calamities aside from the current pandemic. Make sure your premiums are updated when it comes to your property plans, HMO plans and medical insurance. We can never know when we might become very ill and require hospital admittance.
If you are on a no–work no–pay work arrangement, consider having an insurance plan that provides hospitalization income benefits. For every day you are confined, you are still able to earn income for your family.
Invest in yourself. As they say, health is wealth. Take time to build your physical resistance. Take online classes to improve and expand your skills. Eat nutritious and healthy food.
By doing these things, you would have saved a lot already. Income from working depends on a lot on your physical and mental well-being.
Trust in God. There are times in one's life that you realize: a lot of factors are beyond one's control. We do not know for sure how long our emergency fund can sustain us; contracting Covid-19 can come from anywhere, anytime, and at the most unexpected of sources; sales projections (and the commissions we earn) are never fixed and are often uncertain; tenured employment can end anytime, even from the most established of institutions.
Hence, money alone, should not be the source of our sustenance. In the uncertain length of time that we are given, we must also look beyond our own goals and seek out a truly personal relationship with God, through Jesus Christ. As a Christian, we must seek out our purpose and take the time to truly know who God is, in His own Words, and not just what we project Him to be. In truly knowing God and trusting God's promises, we can overcome all the challenges we have now and beyond.
Let us all stay faithful, healthy, and committed to our life goals as we face another new year.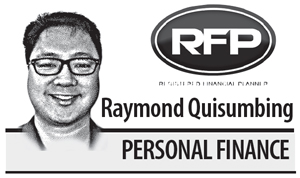 Raymond Anthony Quisumbing is a book author and a Registered Financial Planner. His mission is to educate people as to how to best manage their personal finances in order to achieve their life vision.
Source: https://businessmirror.com.ph/2021/01/27/learnings-for-2020-and-beyond/
2,379 total views, 6 views today
Comments
comments