How to build wealth on any income
Saving is the foundation on which you build your wealth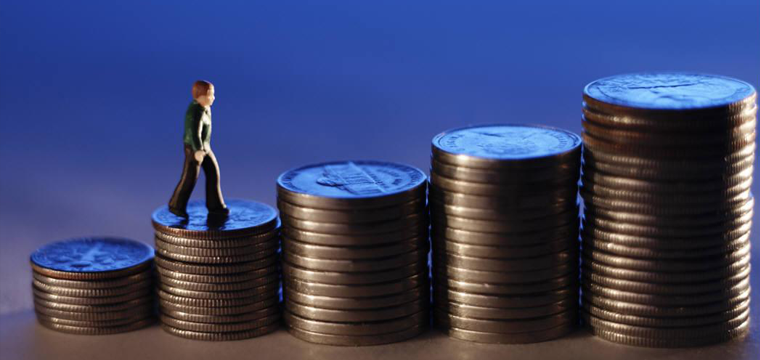 Is it really possible? A lot of people will be quick to say that building wealth on any income is baloney. Those who lack ambition, lazy or those who have lost any hope of getting ahead in life will dismiss this as nonsense, pure hogwash. But for people who are determined, people who dare to dream, nothing is impossible. Inspiring Filipino rags-to-riches stories are not hard to find. Some of the country's richest persons came from almost nothing. The success story of Henry Sy is a fine example.
Henry Sy had no money when he left China for the Philippines to join his father, who was then struggling to make his sari-sari store work. From that single shoe store, he was able to build a diversified business empire, anchored on the SM malls. Through sheer hard work he became one of the richest men, not just in the country, but in the whole world.
You might argue that Henry Sy got rich because he is Chinese and the Chinese are known to have good business sense. Alright then, let's have another example of a true-blue Pinoy who made it big despite his humble beginnings. This poor boy from Tondo used to help his mother sell fish in the market. A few years after finishing college he ran his own small business but it didn't take long before it went under. However, he did not let this early failure stop him from pursuing his dreams. He persisted and the breaks went his way. Through perseverance and a fiery desire to succeed, former Sen. Manuel Villar is now one of the richest full-bloodied Filipino billionaires.
You don't have to run a business to become truly wealthy; it's not the only way to become financially secure.
I know people who've been employees all their lives but still achieved financial independence.
As long as you put your heart into what you're doing, whether it's in business, work, sports, the arts or showbiz, you will always have a shot at succeeding and gaining wealth.
It is because of this strong belief that almost anyone, regardless of their present financial condition, can attain financial freedom that I set out to write my first book on personal finance.
Here are the steps outlined in my book Kaya Mo Pinoy! 12 Steps to Build Wealth on Any Income:
1. Understand and overcome the obstacles to building wealth. It all starts with knowing what true wealth really means and changing your attitude toward wealth building. You have to break down those psychological barriers.
2. Know what you want and dream big. Successful people are dreamers. They know exactly what they want to achieve and they set high goals for themselves.
3. Find out where you are and what you have. If you are not aware of where you are, you will not know how to get to your destination. Having a good grasp of your present situation will help you identify what needs to be done to accomplish your goals.
4. Make saving a lifelong habit. Saving is the foundation on which you build your wealth. So it should be as regular as breathing.
5. Spend your money wisely. It's not just about how much you earn, but how much you spend and keep that will determine if you can achieve financial stability.
6. Get out and stay out of debt. Huge debts can cripple your financial health for life so it should be managed properly.
7. Find ways to earn more, to save more. Lack of income should not be a hindrance to becoming rich. There are many ways to boost your income at work or in your business.
8. Prepare for life's financial challenges. Accidents, a major illness or untimely death can happen anytime and wreak havoc to your finances if you are not ready.
9. Plan for a hassle-free and comfortable retirement. If you can't achieve wealth in your 40s and 50s, at the very least do something to retire in comfort.
10. Grow your money through smart investing. Saving is not enough. You should make your money work for you so you can reach your goals faster.
11. Take care of your health to enjoy your wealth. It may be a cliché but health is really wealth. An unhealthy lifestyle can cut short your life even before you can enjoy what you worked hard for.
12. Share your blessings and receive more riches. Grow richer by giving more to those who are truly in need.
If you still think it's not possible to build wealth on any income, then you are just making excuses. Just because you can't or you won't doesn't mean it is impossible. If some people have done it then there's no reason you or anyone else can't do it.
****
Alvin Tabañag is a Registered Financial Planner of RFP Philippines. He is personal money management coach and founder of Pinoy Smart Savers Learning Center. He is the Best-Selling book author of "12 Steps to Build Wealth on Any Income".
Source: http://www.businessmirror.com.ph/index.php/en/business/banking-finance/32001-how-to-build-wealth-on-any-income

Comments
comments
12,233 total views, 5 views today
Comments
comments