Should I Retire Early?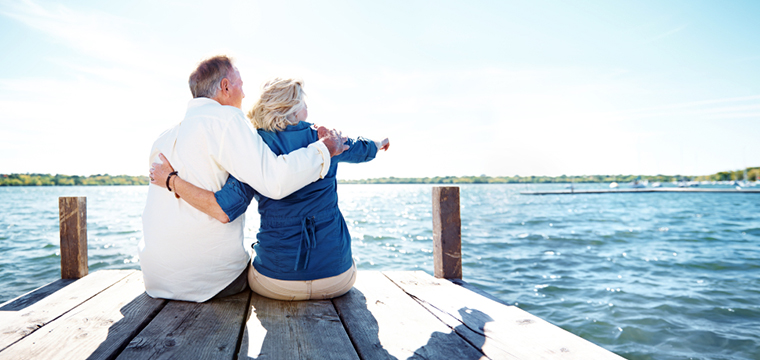 Question: My goal in life is to earn as much as I can while I am still young.  And by the time I reach mid-life, I want to retire and live on the interest on my money.  I want to focus more on my family, travel, do charity work and serve at my church. Is this goal realistic?—asked at "Ask a friend, ask Efren" free service available at www.personalfinance.ph and Facebook.
Answer:  A great many who have come before you have tried to achieve goals similar to yours.  Some did exceedingly well while others did not.
The only way I can tell if your goal is realistic is if I do a comprehensive analysis of your financial situation vis-à-vis your goal. After all, goals are meant to be SMART (i.e. specific, measurable, achievable, relevant and time-bound).
For instance, if you are employed, you will probably be relying on your lump sum retirement benefits as mandated by law from your employer, Pag-Ibig Fund, and SSS or GSIS pension, on top of your own savings and investments, to fund your retirement. If you are self-employed, the difference would be that you would not have any lump sum retirement benefits as mandated by law and everything else would be voluntary (i.e. GSIS membership will not apply).
Unless you are a top executive with a high salary and long years of service, the chunk of your retirement funding needs to come from your own savings and investments, especially since your desire to retire young shortens your time to accumulate employment tenure. We have proven this time and again in our training seminars using the retirement module of our proprietary My PF App comprehensive financial planning calculator.
Do remember as well that retirement benefits become tax-exempt only by the age of 50 and with at least 10 years of service with the employer that you are retiring from.
Saving and investing is just one part of the equation. The other part is spending.  With life expectancies getting longer and longer, retirement is also getting to be more expensive.
A person retiring with a lump sum benefit of two months for every year of service and 20 long years of employment will only get an advance of a little over three years' worth of income (i.e. 2 x 20 months of service/12 months in a year or 31/3 years).  And that lump sum retirement factor is already from a generous employer.
Even with income taxes out of the way, this person still needs to live a frugal lifestyle.  And if he is still in his 50s, he will probably still have expensive tuition fees and mortgages to pay. Add long-term healthcare and the lump sum retirement benefit, while still helpful, pales in comparison to the amount that is needed to fund retirement.
For the self-employed, unless he also earns like a top executive and saves a lot, his business must become a true going concern that will continue churning profits even when he is not anymore active in it.
The bottom line is that early retirement is only possible after careful planning combined with discipline in saving, investing and spending (in retirement).
Now here is food for thought.  Do you really have to retire young or just change gears for the next exciting part of your life, which does not necessarily mean stopping work altogether?
****
Efren Ll. Cruz is a Registered Financial Planner of RFP Philippines and can be reached at (0917) 5050709 and efren@personalfinance.ph. To know more about personal finance, visit www.personalfinance.ph for the free tools. For retirement planning, visit www.personalfinance.ph/fptraining.html. To learn more about financial planning, attend 60th RFP program in March 2017. For details, inquire at info@rfp.ph or text <name><e-mail><RFP> at 09179689774.
Source: http://business.inquirer.net/225398/should-i-retire-early
2,816 total views, 3 views today
Comments
comments