Should I buy stocks during the 'ghost month'?
Buy when there is opportunity to bargain.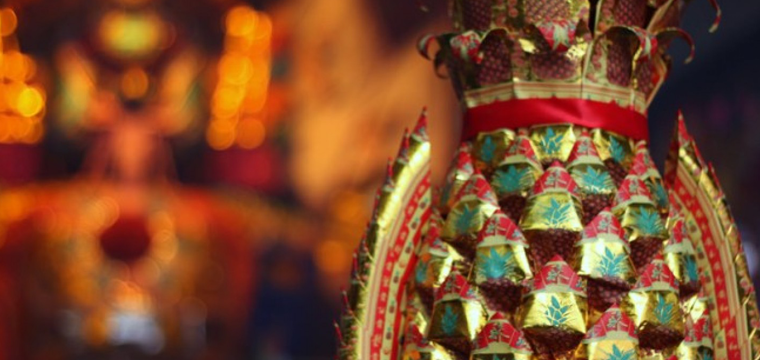 Question: I have extra cash that I plan to invest in the stock market but I was advised by my friends that it is not a good time to invest this August because it is the "Hungry Ghost" month. I am not superstitious but I am not sure how this is going to affect the market. Should I avoid investing for now and wait for this unlucky month to pass first? Please advise—Allen Tolentino by email
Answer: Many investors tend to avoid the ghost month because of the perception that investing in the stock market during this time may bring bad luck in the future. Many Chinese who follow this tradition try to avoid making important financial decisions such as buying a new house or opening a new business or even getting married for fear that this may cast a bad spell on them.
According to the traditional Buddhist belief of the Chinese, the ghost month is the time where the ghosts and spirits of the dead are allowed to come out of hell to visit their living descendants and celebrate with them for a period of roughly one month. This period normally falls between the last week of July and the middle of September as determined by the Chinese lunar calendar. For this year, the ghost month has officially started last July 27 and will end on Aug. 24.
Incidentally, this is also the period when most global fund managers particularly from Europe and US are taking their annual vacation. When the institutional funds are out and most of the wealthy Chinese investors from Asia are also not actively participating, the stock market in general is expected to move sideways with downward bias due to lack of buying support.
This temporary weakness should be an opportunity to buy stocks. If share prices of blue chip stocks will correct, this should be the best time to accumulate because sooner or later when the ghost month is over, institutional investors will start buying again. The fear of bad luck should not be an excuse for not taking action on a clear opportunity to make money.
Past experience has proven that investing during the ghost month in the Philippine stock market can be profitable. Based on historical data since 1999, 10 out of fifteen years or about two-thirds of the time showed that the market has averaged positive returns of 4.5 percent during the ghost month period. This means that if you buy stocks at the start of the ghost month, you will have 67-percent probability that you will earn a 4.5-percent return on your investment in one month.
Now let's say you don't have enough luck to survive this ghost month and you belong to the 33-percent probability that will lose money. Based on statistics, your average loss on your investment will be about 6.5 percent. However, if you held on to your investment and waited for market to rebound after end of the ghost month period, you would have earned 5.2 percent return in the next two months that will help cut down your losses to only 1.3 percent.
If you are conservative and you prefer to simply get the average returns of the past 15 years of ghost months, you will get positive return of 0.9 percent. If you held on to your investment, your returns on the average will rise to 1.6 percent one month after end of ghost month and 2.6 percent two months thereafter.
Some may argue that the data set of 15 years may be too long to come up with a relevant average return so let's cut it down to the last 5 years only. Based on statistics since 2009, the average return was positive 0.5 percent. However, two months after the ghost month, the average returns improved to an amazing 6.4 percent.
During last year's ghost month, the market lost 6.8 percent but recovered immediately the following month with a positive return of 7.1 percent. This further extended to 9.6 percent returns after two months. Any way you look at it, based on historical accounts, the ghost month is not that scary at all. In fact, it can be your lucky month.
Will this year's ghost month end up on a positive note? If we will use the 67 percent probability that the market will end up with a 4.5-percent return by end of the ghost period, the market index must already be at 7,158 level. Is this possible? Based on last Monday's 100-point surge, it seems like the market is on the right track.
But be careful. The market may accelerate too soon and become highly vulnerable for corrections. A correction is necessary before any further uptrend in the market is sustainable. If there is high probability that the market will further extend its rise in the next two months based on historical data, then a correction somewhere is inevitable.
You don't want to buy a stock at high price only to lose later on correction. Remember it is the ghost month. Your objective is to buy on weakness. Wait for the right opportunity to buy when the share prices have fallen at your target levels. Hopefully the market will consolidate for a while so you have enough time to shop and accumulate.
As a beginner, buy only blue chips, particularly those stocks that are part of the PSE index. Although most stocks are already high, you can still buy some at good value. One example is Meralco. This stock is still 17 percent below its 52-week high and currently valued at only 16 times its price-to-earnings ratio. Another stock that you can consider is PLDT. Although this stock has risen so high already, valuation is only 17 times P/E. Current dividend yield still high at 5.7 percent, better than money market rate.
Buy when there is opportunity to bargain.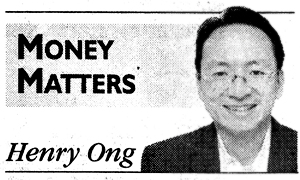 Henry Ong is a Registered Financial Planner of RFP Philippines. He is best selling book co-author of Money Matters. He also writes regularly as columnist for the Philippine Daily Inquirer.
Source: http://business.inquirer.net/175982/should-i-buy-stocks-during-the-ghost-month

Comments
comments
10,074 total views, 1 views today
Comments
comments