Take charge and change the odds
Great things are shaped by great plans just like skyscrapers, bridges and other megastructures, which did not happen overnight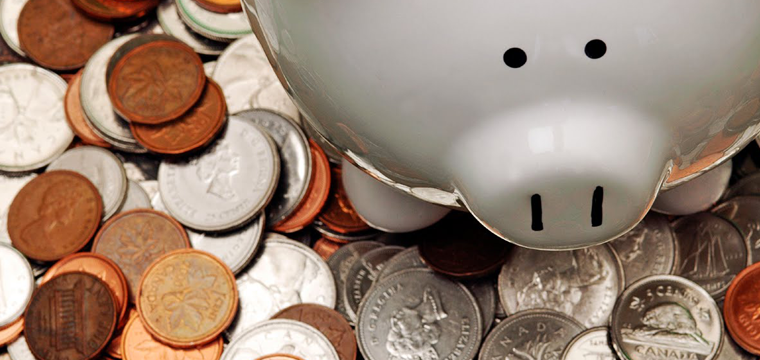 ARE you making something out of life that would lead you closer to your financial goals?
Are you financially fit? Or are you just going to rely on a little bit of luck like the way some do? Are you planning to retire a few years down the road? Tougher question is, would you be able to retire at all and live a comfortable life? If that's your goal and you have not yet taken charge on the way you handle your own finances, then you just conceded to let others control how they are going to take that paycheck away from you. Just look around and notice that you are bombarded with creative advertisements, promotions, discounts and rewards, which are all aimed at you to make that purchase. It's about time for you to decide and make a firm stand to change the odds and achieve all of your financial goals. It's time to take charge and be in control of your personal finance.
In managing your finances, the most important aspect is having a sound plan.
As the old adage goes, "People never plan to fail, they simply fail to plan."
Great things are shaped by great plans just like skyscrapers, bridges and other megastructures, which did not happen overnight. These were made with a detailed, thought-out design and construction plan. Even a business is guided by a plan, which focuses its direction toward growth and profitability. This should be the same case in managing your own finances. If you aim to break the cycle wherein most parents of today become dependents of their own children, or retire at an age that you truly desire, or buy that dream house and dream car, then it's time to take the first step and create a plan.
In creating a financial plan, the first question you need to ask yourself is, "What do I need?" You should be able to establish your smart goals (Specific, Measurable, Attainable, Realistic, and Time-bound) and make sure that you also have a "Why" for each of these goals, a purpose that would drive you and motivate you to achieve them. Once these goals have been established, the next question is, "What do I have?" You have to determine your current financial standing by generating your statement of assets and liabilities. Here, you have two possible scenarios to expect: a positive or a negative net worth. The latter would put you in a situation wherein you have to pass through a detour or a delay, which means that it would take a longer time before you can achieve your financial goals as you have to focus on eliminating your liabilities. After determining your net worth, it's time to look into your spending plan or, in other words, a budget plan. In here you need to be detailed and make sure you have all your expense categories included, like travel fund, grooming fund, entertainment fund, or things that you might miss out aside from the nondiscretionary expenses like food, transportation and utilities. A buffer fund might be a good idea to consider as this could protect your budget from unexpected costs.
Once the budget plan is in place, find out if your actual spending habits fall within your budget by having an expense sheet or tracker. At this stage, you should be able to identify and assess how well you are managing your monthly income. Are you saving what is supposed to be saved every month? There are a lot of ways to keep track of your expenses, tools like Excel, Notepad, or the other applications available online today in your mobile device. Select the one that would be most effective and comfortable for you. This might be the most challenging, but this is where good habits are formed and leads to a financial discipline that you would need along the way.
Antoine de Saint-Exupery once said that a goal without a plan is just a wish and now is the time to stop procrastinating and do some planning. It's the first step that you need to take and you got to have a bias for action to produce the results that you want.
If you still aren't confident in creating your own financial plan, there are professionals that can guide you in developing one. Consult with your friendly registered financial planner and they will guide you and work with you in creating a plan that is tailored just for you.
****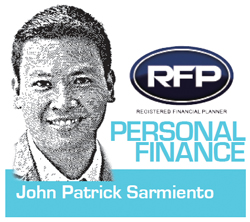 John Patrick Sarmiento is a registered financial planner of RFP Philippines. To learn more about financial planning, attend our free personal talk on August 28, 7 p.m. at PSE Center Ortigas. To register, e-mail info@rfp.ph or text at 0917-3464126.
Source: http://www.businessmirror.com.ph/index.php/en/business/banking-finance/36935-take-charge-and-change-the-odds

Comments
comments
3,097 total views, 1 views today
Comments
comments