5 Ways To Handle A Fortune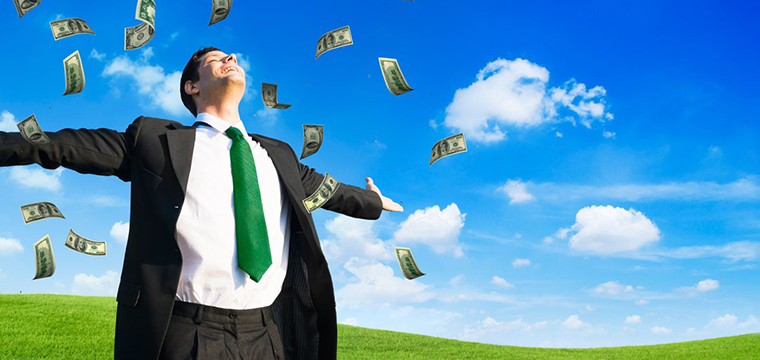 Most people who win the jackpot lotto draw or who receive retirement money from their employers lose the money quickly. That's sad and disappointing since that much money is best managed by growing or investing them. Here are several ways to take care of windfall profits:
Hire a professional financial advisor—Most Filipinos only know how to spend. The core problem is managing the funds.  Like the old saying, "easy money, easy go". Historically, jackpot winners buy houses, cars and luxury items and never think of hiring the services of a professional fund manager or hire someone who's financial IQ is superior.
If you are not trained in war, you die quickly in battle. The same applies with personal finance. You could go bankrupt if you are not trained financially. As emotions rise, logic goes out the window. That explains why having much money not only increases confidence but also feeds your ego that leads to poor decision-making and results in a quick depletion of real or paper assets.
Redesign your financial structure—In terms of making more money, you also need to consider risk management. For example, having three to six months worth of emergency funds or income protection by making strategic investments. These are things you need to plan ahead to storm-proof your personal finance. The amount of money that you may have right now may be large today but that won't last long if you do not structure your financial plan correctly.
Get into the business—Immerse yourself into angel investing, venture capital system, real estate or franchising business. If you have the entrepreneurial mind-set, it is better if you pursue what you really love doing if and when you already have a solid business plan.
Having more money but without a plan is a recipe for a manmade catastrophe. Proper preparation saves you time, money, effort and energy. But without proper planning, intelligent consultation and market study could cost you a fortune.
Understand what you really want in life—Most lotto winners or instant millionaires would like to win merely to buy their dream house or put up their own business. But the big question is what you do once you are done buying your dream. Researchers say the lack of self-awareness can cause you insecurity. It is why you merely want to have the latest gadget. Here are some of the questions you need to ask yourself.
How much is enough for me to be happy?—This can give you an idea of the contentment level you have.
How much is the monthly income I'd like to have when I retire?  This can give you a measure of the lifestyle you would you like to have in the future.
How much is the amount that I would like to give back to my community?  The more you give back, the better for the community where you live.
Be mindful of the numbers—Your money is just a number. If you think of it that way, you will be way smarter when making decisions. Rich people are always logical with their money while the middle class are highly attached and emotional with their funds.
The amount of money that you have is a sign that you can handle life well. But if you mishandle your finances, you have no one to blame but yourself.
The higher your financial IQ the better you manage the money you won as a windfall. That's why it is better to surround yourself with people who are smarter than you when it comes to finances.
****
David Isaiah Angway is a Registered Financial Planner of RFP Philippines. Learn more about personal financial planning at the 60th RFP program this February 2017. To inquire, e-mail info@rfp.ph or text <name><e-mail> <RFP> at 0917-9689774.
Source: http://www.businessmirror.com.ph/5-ways-to-handle-a-fortune/
2,807 total views, 1 views today
Comments
comments