LGBTQ+ Finance
One disclosed to me his deep concern about his future: Who shall take care of him when he grows old? How shall he be taken cared of? How will he finance it.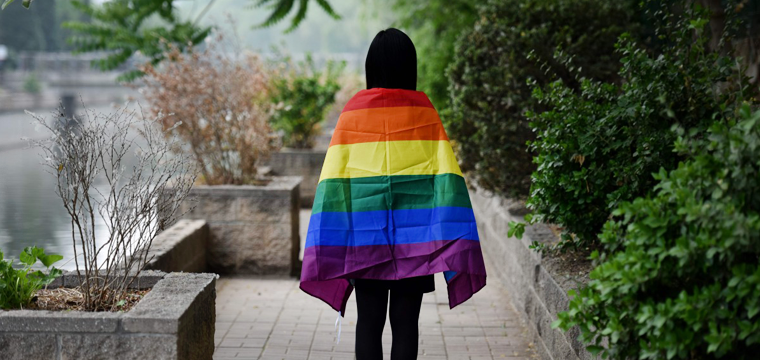 A few weeks ago, social media was lit by an event at the Marikina Sports Center—the 2019 Pride March that featured the LGBTQ+ community. There, they promoted their rights and beliefs which are the old subject of struggle.
I have a lot of gay and lesbian friends whom I love very dearly. In fact, one disclosed to me his deep concern about his future: Who shall take care of him when he grows old? How shall he be taken cared of? How will he finance it.
I can't help but look into the Pride March and the LGBTQ+ community with the eyes of a financial planner. Indeed, the financial issues surrounding the community are very unique, given the current legal framework on property rights and family. On top of that, they usually have family responsibilities—siblings, nieces, and even parents to support—that render their own financial future and goals take a backseat. These and other issues make LGBTQ+ personal finance a class of its own. Our brothers and sisters in the community are financially vulnerable.
This vulnerability was made more apparent in a TV documentary on an elderly gay man who has a house full of other elderly gay men. He established the house for him to take care of the others who already have no family or relatives to take care of them. In another case, a gay couple who has been together for many years has built businesses together. When one died, the business interests and assets went to the family members as per law, and not to the partner.
How then can the members of the community be less vulnerable and financially sound?
• Plan for your own retirement. A good number of LGBTQ+ members have family responsibilities. They have family members to support. This is probably due to their single status. Having no family of their own to raise, they are perceived to have less financial burdens and thus can support relatives in need. This could be either an unspoken rule or that they take it upon themselves. But whatever the case may be, they should also take care of themselves by planning for their retirement. As they advance in age, they become more physically and financially vulnerable. Certain measures and tools should be in place to ensure they live comfortably throughout their retirement and their needs are answered.
• Consider preneed plans. Preneed plans are a cost-effective way to hedge against inflation when buying memorial services and caskets. This is also a good way to prevent financial shocks, most especially if a relative is being supported. If a parent is already being financially supported by a LGBTQ+ person, then it would be reasonable to say that even death expenses would be shouldered by him or her. This may mean a significant financial shock which may affect funding future goals. Purchasing a preneed plan for the aging parent can greatly prevent this financial shock. The cost, of course, could be shared among siblings so to make it lighter on the pocket of the LGBTQ+ person.
• Get insurance. LGBTQ+ persons should get an insurance to make sure their dependents' needs would be sustained even when they die. They should also find out if their parents are covered with insurance as potential estate taxes may take a chunk off their hard-earned savings and adversely affect the funding of their future financial goals.
• Explore trusts. Trusts is a very flexible and useful financial and legal tool to manage one's asset and estate. Trusts can be used to manage property and beneficiaries, reflecting the desires of the person. It can also be used to protect one's assets from claims that may not necessarily reflect the LGBTQ+ person's preferences, and as a vehicle to transfer assets.
• Be a hospital stockholder. Hospitals normally give benefits to their stockholders–discounts on professional fees, procedures and room rates. For secondary hospitals, these would be 50 percent off on professional fees, free room up to suite, free dental service, and discounts on procedures. They can be extended to the stockholder's parents, spouse and children. So for LGBTQ+ persons taking care of their parents, this can be a good way to invest on long-term health care.
These are just few of the many different tools and strategies our brothers and sisters in the LGBTQ+ community can consider. Of course, as each one is unique, a personal approach towards finance is best. It is also best to approach a professional financial planner who knows the needs of the community members and gain deep knowledge of the different financial and non-financial tools that would help them live their lives fully.

Rienzie P. Biolena is a Registered Financial Planner of RFP Philippines. He's also Chartered Wealth Advisor (CWA) and chief financial planner of WealthArki and Consultancy, a financial planning firm.
Source: https://www.manilatimes.net/lgbtq-finance/587002/
883 total views, 2 views today
Comments
comments