6 Key Financial Steps For The Terminally Ill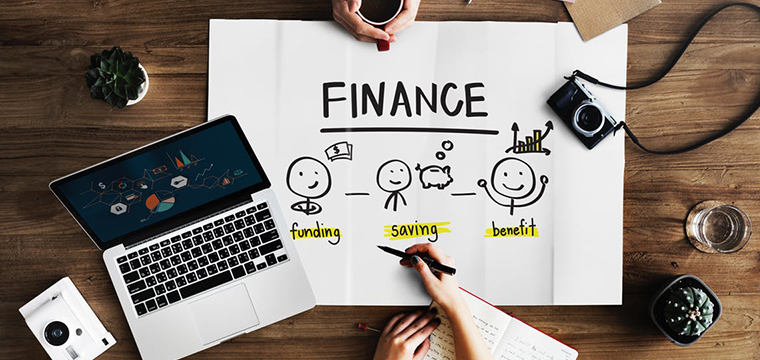 The plight of discussing money matters with a loved one facing terminal illness is immeasurable. Words like morbid and callous will run through your head just by thinking about it. Trust me I've been in that situation. No matter the circumstance, caring for the finances of loved ones nearing the end of their lives is overwhelming, to say the least. Unfortunately, letting emotions and taboos take control during this crucial moments may lead to family discord during the healing process. Openly discussing money matters are significant considerations at the end of life, the same way palliative care is discussed.
Having to personally care for a terminally ill loved one for three months gave me a front row seat on the gruesome yet critical affair of financial discussions during an end life circumstance. Let me share with you what I've learned during the process.
1. Candid and kind communication. This should be the tone of the discussion and communication that must be done at the earliest possible time. Don't wait until the patient is incoherent before communication is initiated. Letting the whole family sit down and talk about money concerns might be daunting but it ensures that no compounding burden will afflict the family to an already traumatic situation. Patients with life-threatening conditions have a lot of things on their minds. Eliminating a concern such as finances off their plate will certainly provide them with relief. The discussion should revolve around making assurances to the patient that money matters will be taken care of so she can focus on taking care of herself.
2. Retirement. If the loved one is eligible for retirement, this is the perfect time to discuss the possibility of filing for retirement. Retirement process in the Philippines varies but a government employee typically will have her retirement check ready as soon as three weeks upon completing all requirements. Having the additional windfall for the loved one will provide additional leg room in providing the best possible healthcare for her. Normally, patients would love to see their retirement checks enjoyed by their family members after they're long gone but it's just right to spend them towards the betterment of their health situation. After all, they're the ones who toiled and worked hard for it.
3. Documents and files. One of the situations to avoid is to be left clueless on where to find important financial documents such as insurance policies, stock certificates, land titles, will, account statements and the like in case of disability or death. Properly securing such documents ensure smooth processing of relevant transactions in the future.
4. Update insurance policies. Leaving an insurance policy with a minor as a beneficiary will certainly lead to significant legal fees as minor beneficiaries can't directly receive insurance proceeds. Court proceedings will be required to appoint a custodian or guardian for minors. The whole process entails cost not to mention the inconvenience that comes with it. Discuss changing the beneficiary with someone the patient trusts and is capable of responsibly handling the insurance proceeds. Additionally, it's wise to change revocable beneficiaries to irrevocable status to avoid paying possible estate tax on insurance proceeds.
5. Advance medical directives and special power of attorney. Prepare a document that stipulates the patient's will in case she suffers communication disorder. Typically, it includes instruction like "resuscitate" or "don't resuscitate." This enables the medical team to carry out the wishes of the patient and removing the undue burden on family members in making a tough medical decision. The Special Power of Attorney, on the other hand, effectively appoints someone to act on behalf of the patient. This is very useful in case the patient becomes incapacitated.
6. Patient's wishes. Help the patient in preparing a letter of instruction detailing wishes she might want to fulfill now and in the event of death. Making decisions while grieving a loss is certainly difficult for the surviving family members and having a letter of instruction will ease the decision making and also provides an assurance that your loved one's wishes are granted. It could include wishes regarding funeral arrangements, contact numbers of financial advisors, bankers and lawyers, etc.
There are a ton of financial concerns associated with patients suffering from terminal illnesses and you might doubt to discuss such matters with a loved one. But having the courage to bottle up those emotions and openly communicate will definitely help both of you in coping up with the present situation and events to unfold in the future. I hope the ones we highlighted will help you in preparing for such an unfortunate circumstance.
All the best!
****

Jesi Bondoc is a Registered Financial Planner of RFP Philippines. He is the Director of My Wealth MD and Partners, Inc. specializing in investment advisory. You can send your money questions at jj_bondoc@yahoo.com and they'll be answered in his next article. For more info about Registered Financial Planner program, e-mail to info@rfp.ph or text <name><e-mail> <RFP> at 0917-9689774.
Source: http://www.manilatimes.net/6-key-financial-steps-for-the-terminally-ill/419155/
764 total views, 1 views today
Comments
comments