Making 2016 Different
It's the start of the new year. This is the time when we try to get it right.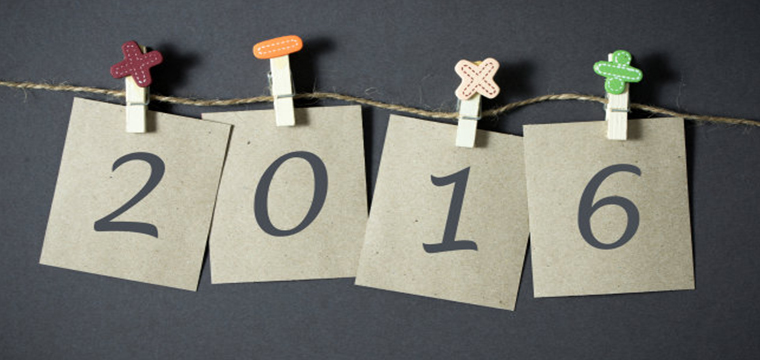 "Cheers to a new year and another chance for us to get it right." — Oprah Winfrey
It's the start of the new year. And as always, this is when everyone is giddy, excited and determined to start the year right. This is when we get excited because we just got the latest Starbucks planner that will keep our lives organized and headed in the right direction. This is the time of the year when we try to get it right.
I can advise you on what to do as far as finances go this 2016, but chances are, you've heard the same thing since who knows when. The basic of personal finance is simple: save, insure and invest. Whatever year it may be, it will most likely be the same thing. The details on how much to save, how to insure ourselves and where to invest you can read from various blogs or articles so I won't talk about those. What I am looking forward to share is how to really get on with your personal finance goals.
1. Find a buddy or support group. You are not alone. Chances are, there are people who may be struggling or have been through similar struggles when it comes to saving or investing. It may be your spouse, your colleague at work, your friend or your trusted financial advisor. Look for that support group that will help you achieve your goals and challenge you whenever you are getting back to your old habits.
2. Take baby steps. For someone who could be struggling to get started, saving may be daunting. So I suggest you take baby steps and start with the basics again. Start with a coin bank and challenge yourself to put any amount in that coin bank every single day. It can be as small as P1 or as big as P1,000, it doesn't matter. What's important is starting that daily habit of saving that we were taught when we were young.
3. Get your feet wet. In 2015 the Philippine Stock Exchange index reached an all-time high. But all the hype about investing in stocks came crashing down toward the end of the year when it went from all-time high to ending on a negative note. By the end of the year, the index lost around 4 percent. The good news is, this could be a good time to start investing. For beginners, mutual fund/unit investment trust fund investments could be a good instrument to get started. Usually, once you get the hang of it and start earning, you'll feel the urge to invest more. That's how I started and it worked for me. Just be cautious as investment doesn't guarantee returns all the time. Read and ask friends about their experience so you'll learn from what has been done right/wrong.
4. Set exciting and rewarding goals. Personal finance should always be goal-oriented. It's not just about how much you save but, more important, what are you saving for. Most of the time, the goals we set ourselves are not exciting. It's not a reason to get up in the morning and start our daily routine. This may sound weird for many and it might not work for all, but visualizing what the perfect outcome would be or having a vision board are good tools to use in making goals more exciting.
5. Mind your own business. We like to copy the life of others. We like to have things that others have. There's nothing wrong about wanting what others have. That is human nature. But one thing I've learned about personal finance is that it's personal and I have to mind my own business and stick to my goals. I have my own budget, I have my own goals and every move I make is geared toward my own goals and not that of my friends'. It's difficult to mind our own when there's just so much to want that may not be within our reach yet. But one thing I've learned the past few years, minding my own business allows me to take charge of my own life. It allows me to buy things that I want on my own terms. It gives me the chance to achieve my own dreams at my own pace. Most important, it has allowed me to create my own life.
Happy New Year to all! And may 2016 bring you the best life has to offer.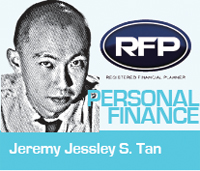 Jeremy Jessley Tan is a Registered Financial Planner of RFP Philippines. He is currently a Wealth Portfolio Manager for one of the leading insurance companies in the Philippines.
Source: http://www.businessmirror.com.ph/making-2016-different/
Comments
comments
3,101 total views, 3 views today
Comments
comments