Seven Preventive Measures to Avoid Money Nightmares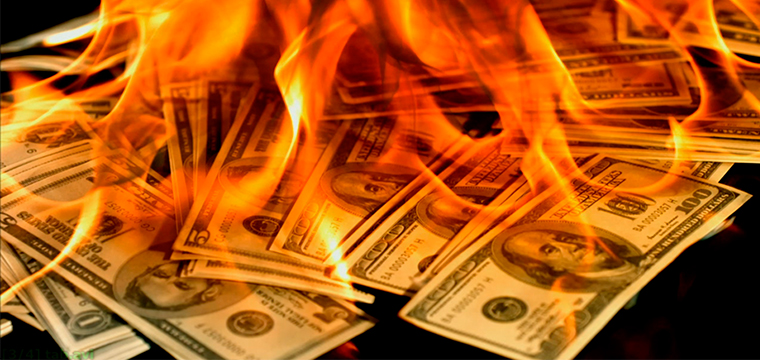 Most of us are wired to embrace a brand-new start even as we also hope to have a better year ahead than the year just past. But 90 percent of those who make a new year resolution would eventually fail. Without a proper reflection of the past, one may fail to learn from previous mistakes.  The challenge in such situations is how to handle these events without being paralyzed or defeated. There is value in planning for such scenarios as guarantee against dreadful days ahead.
Evaluate your finances every month—The challenge most Filipinos have right now is the failure to get an accurate picture of how much one spends every month. Most simply "guesstimate". One of the major reasons one fails at goal setting is not because of a meager income or even procrastination, but the inability to think clearly and make things happen.  Double check your finances each week or each month and make sure you do regular check and balance.
Set up an emergency fund—If you have an irregular income, save the equivalent of six months of your monthly expenses as a shield against a job loss, family health problem or any life-and-death situation. However, if you are a regular employee, save at least three months' worth to cover the immediate needs since this will help prevent you from getting into debt. When you save for the rainy days make sure you can easily withdraw the money, such as putting it in a savings account with ATM, a time-deposit account or even in a piggy bank in your home to get at the funds without delay even when the
banks are closed.
Have an entrepreneurial mindset—For many decades the typical Filipino family can live comfortably with just one income stream. But times have changed so fast I strongly believe Filipinos should learn to adapt and wear their entrepreneurial hat even when they are full-time employees.
Learning how to find and create opportunities and not merely wait for things to happen is a skill. Getting out from your comfort zone and increasing your income means helping people get what they want from life.
Get income protection­—The worst nightmare is one that is beyond one's control. But by getting the appropriate insurance based on your needs, one finds security against contingencies as accidental dismemberment, death or disablement or even critical illness. Your life is the most important thing in this world and nothing can replace you to your family. That's why tycoons, politicians and celebrities get insurance worth millions so why not do the same?
Increase your financial IQ—No one can predict the future, but learning personal finance and investing is so much fun. But obtaining the knowledge and learning the skills is not a walk in the park, as one needs to study conscientiously as the years push on. Improving your mindset directly benefits your financial health and the overall picture of your assets in the long run. Your decision making should no longer be subjective and you are able to strike a balance. To earn more, one should learn more.
Take intelligent risks—If you don't take risks, you will have zero rewards. However, if you take intelligent risk, you emerge a winner. As you develop entrepreneurial and investing skills, the cash flow usually follows although on the way to achieving financial freedom you encounter difficulties that discourage you from pushing on.
Replace bad habits with helpful ones—Nightmares happen due too many factors and the way to counter them is to prepare in advance. Knowledge gives you an edge but good habits can either sustain or shield you from earthquakes, disasters and other catastrophes. When you start with the correct foundation, you can stand the test of time. That's why one of the pillars of maintaining financial health is not how much you set aside as investment, but how regularly you invest.
****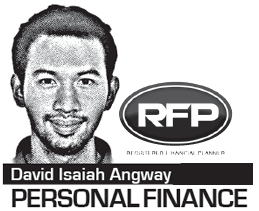 David Isaiah Angway is a registered financial planner of RFP Philippines. Learn more about how to make money in stocks and investments at the 1st  Millionaire Investor Bootcamp this March 2017. To register, e-mail info@rfp.ph or text <name><e-mail> <MIB> at 0917-9689774.
Source: http://www.businessmirror.com.ph/seven-preventive-measures-avoid-money-nightmares/
1,921 total views, 1 views today
Comments
comments