Repair, rebalance and reform
One must undergo a process of "self-reformation" and a major rehabilitation of habits and behaviors toward becoming stronger both emotionally and financially in the end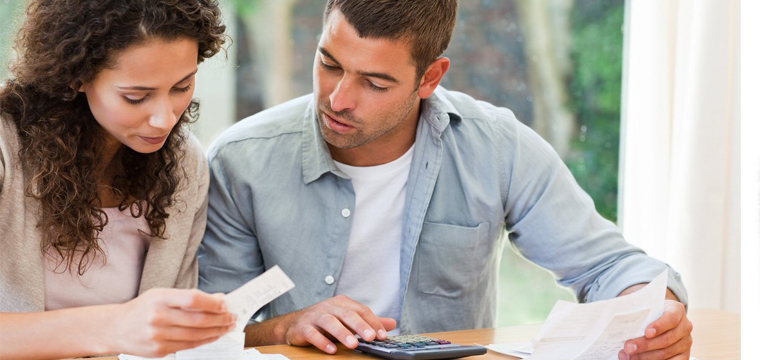 REPAIR, Rebalance and Reform.These were among the key talking points by Christine Lagarde in this month's annual IMF meeting. Although this guidance was made to aid global policy-makers in crafting a road map for a sustainable global recovery, I think as managers of our own personal finances it is also imperative that we try to apply such directives to ensure that we prevent if not recover from our own little financial crisis.
Just recently, I was approached by a married couple who needed help in creating a comprehensive financial plan. The couple were small-and-medium entrepreneurs that operated a small chain of wellness establishments, an auto shop and a clothing/apparel franchise in the Angeles, Pampanga, area. The couple recently experienced a significant strain in their cash flows as a result of increasing debt payments from both individuals and banks, and weak sales turnover. As a consequence of these ongoing circumstances, the couple was forced to return its clothing/apparel franchise back to the franchiser resulting in a 100-percent loss in their equity on that business. Now the couple is left with ailing cash-deficient businesses with minimal potential to repay debt with realized net losses for the past two years.
The couple has resorted to looking for an additional source of income and use of their retirement savings to cover any deficiencies on their debt payments. High amounts of debt were incurred because the couple took a risk of borrowing equity to fund their businesses and given challenging times, weak sales brought challenges in their financial management.
Upon hearing the couple's unique financial situation, I realized that they were fighting two enemies from the flank —debt on one side and weak sales on the other. So to help the couple in finding solutions to their financial challenges, I recommended three major initiatives that were needed to reduce debt, revive their existing businesses and minimize possibility of future financial difficulties from happening again.
Consolidate finances to reduce debt (Repair). The main priority of the couple is to reduce debt. Maintaining a huge amount of debt in our balance sheets is a drag. This is because interest payments are fixed expenses; thus coupled with falling sales, it will definitely strain cash flows. One avenue that the couple can casino online explore is to consolidate and restructure their debt. Interest rates have settled to all-time lows hence will provide the couple with more breathing room to free up cash, maneuver their finances and pay off debt.
Cut expenses at acceptable levels (Rebalance). Like the recommended solutions proposed by economists and the like to solve the ongoing sovereign- debt crisis in Europe and a prolonged slow down in the global recovery, I also recommended to the couple to cut spending. Like in advance countries, austerity is the way to go. In difficult times, unnecessary billings must be cut, thus rebalancing cash to fund more productive parts of the business.
Additionally, the couple can also learn from big corporations on how to manage their expenses. For example, despite weak demand in the first quarter of 2011, the combined core profits of publicly listed firms in the first half of 2011 registered a higher-than-expected 22.6-percent growth as a result of significant cost savings made by firms from lower fuel costs and lower electricity expenses through the use of schemes such as time-of-use. Another initiative made by firms to manage expenses was to lock in on low rates. Hence, cost-saving initiatives enabled firms to minimize drag.
Establish Chinese walls (Reform). Chinese walls are hypothetical "barriers" used by financial firms to avoid any conflicts of interest that may arise from their operations in various businesses. One of the main reasons the financial crisis of the 2000s have severely affected the real economy is because of the failure of banks and financial institutions to bifurcate or establish Chinese walls to separate the deposit taking arm from its investing arm. Hence, banks were not able to isolate the risk that was evidently transferred to depositors.  Thus, entrepreneurs must also try to erect "walls" to separate personal from business finances. Hence, all transactions made by the business with its stakeholders must be done on an arm's length basis. Cash withdrawals made by business owners must be considered as loans with interest.  Chinese walls may actually force small business owners to reform their thinking and instill in them a risk- based attitude separating personal activities from that of their businesses.
In hindsight and given the recent guidance of the current IMF chief, I might have given a sound advice to my client. I think that financial crisis is to some extent self-inflicted and a result of faulty attitudes and practices. Hence to get out of a crisis, one must undergo a process of "self-reformation" and a major rehabilitation of habits and behaviors toward becoming stronger both emotionally and financially in the end.
JR Maniego is a Registered Financial Planner of RFP Philippines. He is currently the Investment Manager at a leading bank in the Philippines.

Comments
comments
1,504 total views, 2 views today
Comments
comments