Profit from Fixer Uppers
Fixer-uppers are real estate properties with improvements such as H&L (house and lots) and condominiums that can be purchased at low prices because the properties are in need of repairs or rehabilitation
Surely you have heard of Donald Trump, right? What about Robert Kiyosaki? Do you know what the common denominators are? Some of those are obvious – best-selling book author and financial education advocate. The biggest similarity, however, is that they both built their wealth through real estate.
We frequently hear about fixer-uppers on foreign TV shows and publications. Some of us may already know what it means and others may be able to make a good guess. To make sure that we are all referring to the same thing here, fixer-uppers are real estate properties with improvements such as H&L (house and lots) and condominiums that can be purchased at low prices because the properties are in need of repairs or rehabilitation.
Real estate in Philippines
Unlike in the United States where real estate is still recovering from the global financial crisis of 2008, in the Philippines, real estate prices have been going up since early 2000. Do you know how far the prices have escalated? Guess again. To give you an idea:
A friend of mine who bought his property at San Juan in 2005 for P4.5 million is now being sold for P7 million.
A 180-square meter Taguig lot that used to cost P1.4 million in 2003 is now fetching for as high as P4 million.
Commercial lots near soon-to-emerge Pagcor City used to fetch for P30, 000 to P35, 000 per square meter in 2008. Now, prices start at P50, 000 per square meter.
Another friend of mine bought their Makati condominium in 2008 for P4 million. That same unit specification on that property is now being sold for P6 million.
A prime residential Parañaque subdivision was valued at P12, 000 per square meter in 2008. Now, each square meter starts at P35, 000.
A studio residential condominium unit in Makati was selling for P500, 000 in 2003. Today, the same Makati unit starts at P1.6 million.
Due to the increasing real estate prices, some first time home buyers prefer fixer uppers because they can buy the property at a discounted price compared to market value. Then, they will do repairs on the properties to make it look the way they want it.
Even with the repair cost included, fixer-uppers are typically still a lot cheaper than properties in good condition or newly built. This is the end-user type of fixer-upper buyer.
The second type of fixer-upper buyer is a real estate entrepreneur who makes profit out of rehabbing or rehabilitating a fixer-upper property (an apartment, house, or condo unit) and then either selling it or renting it out.
Do you know how to determine if a fixer-upper is worth purchasing and rehabbing? A quick way to assess is to know the market value of the property within the vicinity. The total cost of the purchase and rehab of the fixer-upper should not exceed 90% of the market value to make it worth your time and effort. Most of the time, investors underestimate the cost of repairing the property. To add some room for error, add a buffer of 10% to 20% of the estimated cost.
Where to find fixer-upper properties
Since fixer-uppers are discounted properties, they are typically harder to find compared to regular priced properties. This is a lot like looking for bargains in specialty or novelty shops; it takes patience and effort to search through various items in order to find the right one.
Potential sources for fixer-uppers are:
Referrals from real estate brokers
Advertisements in periodicals
Foreclosed assets of banks and other financial institutions (e.g. Pag-IBIG Fund, Social Security System)
Families who are disposing properties because they will move to another location in the country or live overseas
Families who are undergoing some major changes in their life (e.g. change of job, loss of job, a death in the family, medical bills, etc.)
"For Sale" signs in your neighborhood
Once you have found the fixer-upper that suits you, there are several ways to finalize the deal:
Payment can be via a bank slotsvocarped.com loan. Please note that most banks will only issue a housing loan once the Transfer Certificate of Title (TCT) is in the borrower's name because this will serve as collateral.
It can also be through an agreed payment method with the seller. Some sellers have flexibility when it comes to payment terms, such as being willing to receive a small down payment and to structure the balance through regular payments (which could be monthly, quarterly, semi-annual, or even annual).
You can seek co-investors or business partners to help fund the property.
You can also purchase the fixer-upper via cash payment. A number of sellers prefer cash buyers and often times, are even willing to provide additional discount.
Selecting the right fixer-upper property
In selecting a fixer-upper property, make sure that house structure is sound. Otherwise, you may want to look for your next fixer-upper candidate because it will be costly to repair structures and you may even potentially encounter structures that can no longer be repaired.
When checking out fixer-uppers, these are the characteristics you will notice that are still typically acceptable:
Outer or wall paintings are faded
Roof has rust
Doors/Door knobs are battered or missing
Windows are broken or missing
Floorings are worn out or damaged
Ceiling has water stains
Walls/Ceilings have holes or cracks
Kitchen cabinets are missing or falling apart
Sink is missing, not working, or falling apart
Shower is missing or not working
Toilet is missing or not working
Water pipes are missing or falling apart
Electricity is not working
Rooms are dark
Doors/Windows are boarded up
Remember to have the property inspected and get a cost estimate for the repairs from a professional home inspector or contractor.
Selling fixer-uppers
In order to sell the property quicker, the suggested selling price is a maximum of 90% to 95% of market value so that you have a lower price point working for you. Purchase, sales, and rehab costs should be around a maximum of 80% of the market value. Obviously, the lower the costs incurred, the higher the profitability and aim for a minimum of 10% profitability per transaction.
For illustration purposes:
Market value of property = P10 million
Selling price (90% of A) = P9 million
Purchase, Sales, Rehab, and other cost = P8 million
Realized profit upon sale (B – C) = P1 million
Make sure the fixer-upper property is in liveable condition when you are selling it. At the minimum the structures are good; windows, doors and door knobs are fine; the house is clean; and electric, water, and drainage are working.
How to earn from buying and selling fixer-uppers
How do you earn from fixer-uppers? Like in any business, to make profit, you need to sell the property at a higher price than your acquisition cost (which includes cost of purchasing the fixer-upper, repairs, marketing expenses, taxes, broker's fee, and all other transaction costs), and 5% to 10% lower than the prevailing market price within the area. Typically, a rehabilitated property which is selling for lesser than prevailing market value will be rewarded by a quicker turnaround time to market and sell the property.
Risks involved in fixer-uppers
Investing in fixer-uppers provides good investment rewards (when done right), but it is not without inherent risks and challenges. These include the risk of holding a fake Transfer Certificate of Title or Condominium Certificate of Title; underestimation of cost of rehabilitation or repairs; and unforeseen missteps and issues.
Key points
To recap, these are the key areas to consider to profit in fixer-uppers:
Only consider fixer-uppers that need cosmetic repairs.
Avoid acquiring fixer-uppers that have major problems like structural issues.
Only acquire fixer-uppers when the acquisition cost is lower than the target selling price.
Sell the rehabilitated property at 5% to 10% lower than prevailing market price.
When buying fixer-uppers from sellers, always remember that you can negotiate the terms of payment.
Often times, cash buyers can get fixer-upper deals structured more profitably.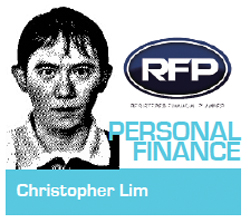 Christopher Lim is a Registered Financial Planner of RFP Philippines. He is a co-founder of www.pinoyFIQ.com and an investor on Financial and Real Estate industries. He is also a Coach and Resource Speaker on Financial Management, Investments (such as Bonds, Mutual Funds, Stocks, and Derivatives), Estate Planning, and Real Estate.
Comments
comments
2,910 total views, 1 views today
Comments
comments