Are you Ready to Retire?
Careful planning about the transition from being a career person to retiree will help you gain an enjoyable retirement.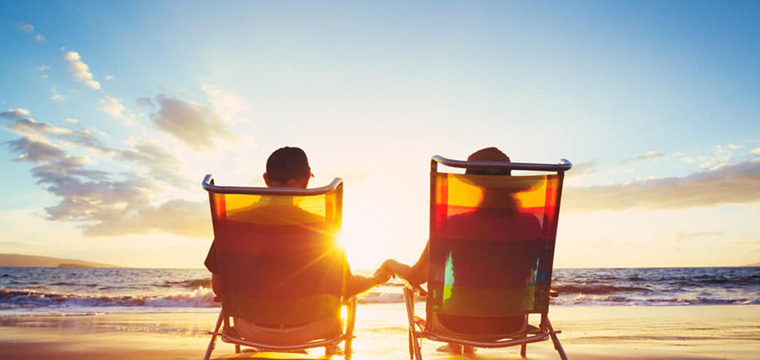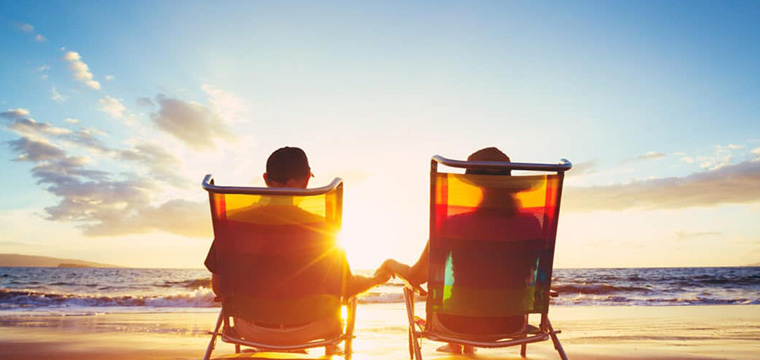 On a monthly basis, I conduct a seminar entitled "Financial Planning for the Fast Changing World" that is based on my book which has the same title. The seminar discusses not only about money but also how to live life to the fullest. I discuss the concept of money and assist participants on how to take care of their future by computing their money needs by themselves. In one occasion, I asked one millennial participant when he will want to retire. He said at age 35. I also asked the same question to a participant in his late 40s and he answered age 65. It's quite the usual answers in every seminar I do. The younger ones want to retire early while the most experienced ones want to retire late.
Early retirement may sound like a dream come true, but it is not as simple as it may seem. Retirement is not only an issue of financial readiness but also how emotionally ready you are for an unstructured life. You may leave your financial preparation to your financial planner, but your psychological readiness is a decision you have to make. For those struggling financially, you might be contemplating that retirement may not be for you yet. But to those who have already set aside for their golden years, the question in your mind right now is: Am I ready to retire now?
Retirement is a culmination of all the struggles we did in the past just to achieve a more comfortable life and being able to enjoy what we want without worrying where the money will come from.
But that idea will only happen if you do proper financial preparation while working. How much are you investing right now on a monthly basis to make sure you can enjoy life later to the fullest.
What investment formula are you using? Are you setting aside 20 percent, 30 percent or 40 percent of your income for the future? The formula you are using will tell how comfortable you may live in the future. Are you going to have a retirement income apart from your investment like rental income or royalties? If you are in your 20s right now, even small investments will count a lot for your retirement as long as you're investing regularly.
Being financially ready for the golden years will somehow give us peace. But the real struggle will bite after a year. When someone retires, he often feels being on a vacation for the first few months. After that, the boredom of not having anything to do anymore will start to sink in. This is when anxiety starts to bite. Yes, it's good to have a retirement fund plan but having an emotional plan for retirement will balance the scale. For that reason, every time a client asks me to help them on their retirement plan, I ask not only how much money they want to have in the future but how they want to live after they retire as well.
Long before you receive your plaque and retirement watch, you need to think what you want to do when you retire. Are you going to volunteer in your church, study something that you missed in the past, or stay at home with your grandchildren for an "apo-stolic" job?
You are not too young to prepare for your emotional retirement plan because your financial plan will be highly dependent on it. Do you have a lifestyle goal for retirement in mind? A bucket list after you leave your job? If you are workaholic, ask yourself where you are going to spend the energy you put into your career. In my case after 17 years of working on board the ship, I opted to spend my energy into something I am very passionate about, and that is being a financial planner. You will also need to build a support system. You may start building the network now. Be part of an organization that is closer to your heart. Yes, you may have 12 children, but remember they are also busy living a life of their own. If they don't want you to meddle in rearing their children, respect that.
You can get emotional support from your friends, but the best source of it is your spouse. If you are having marital issues right now, today is the best time to take good care of it. Remember you two are on a journey until both of you became so busy with children, jobs or business. In the end, you will find yourselves together again to enjoy the golden years. Ask your spouse what's her/his idea of retirement.
Retirement can be a wonderful stage of life—if you prepared for it. Being prepared financially is a huge factor, but far from the only factor. Careful planning about the transition from being a career person to retiree will help you gain an enjoyable retirement. But as to readiness, you will know when to retire when you have enough—and when you have had enough.
I hope you will be able to read my latest book and learn not only about money but also the lessons in life that helped me to become successful. For your advance copy, you may order at info@cardinalbuoy.com.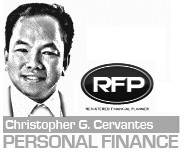 Capt. Christopher G. Cervantes is a registered financial planner of RFP Philippines. He is a seafarer for more than 15 years and author of the best-selling book Financial Planning for the Fast Changing World.
Source: https://www.manilatimes.net/are-you-ready-to-retire/556190/
2,338 total views, 1 views today
Comments
comments