The Gift
As the saying goes, "It's the thought that counts."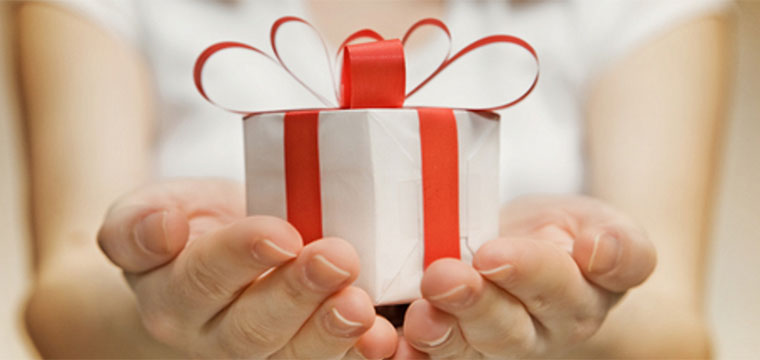 As our friend Merriam Webster puts it, a gift is something voluntarily transferred by one person to another without compensation. The need or want to gift does not only happen during the holiday season, it happens all year-round. Blowing all your money on a gift is financial suicide. Not wise at all. It is important that you are budget conscious on how you spend your hard-earned money in giving gifts. Gifting is a form of imparting oneself to make another person happy. That for me is the meaning of a gift. As the saying goes,
"It's the thought that counts."
In gifting, I always suggest that you have a set budget for your gift spending. Bank breaking gifts are not necessary to make a child or a person happy. It should not be about the price tag, the brand or popularity.  It is more on putting a lot of thought, care and responsibility. Thought, because you have to really consider the person's needs at any stage in their lives. Care, because you want to consider their character and personality. Give them a gift that would be special and will complement them. Something that he or she would appreciate. A gift for a child must be safe from toxic materials and wholesome to their well-being. Ask yourself, will the gift stimulate the emotional, social and personality development of this cute baby that I so adore? It has to be age appropriate, morally, beneficial, mentally stimulating and promotes physical activity. It should be useful and sensible, now and in the future. Take time out to ask the parents or guardians what your inaanak (godchild) is into. As the "gifter," it is heartwarming to make the "giftee" feel they are loved and special.
Here are some examples that I am sharing with you to give you some ideas.
Newborn to 6 months
Money to start up a savings program. You would be surprised how much it has compounded when they reach their collegiate years.
Simple toys to stimulate their senses. All their senses are quickly developing at this stage.
Introduce them to classical music. It stimulates brain development.
Comfortable daily clothes and bath accessories that they will enjoy.
6 to 12 months
Matching games. The simple number-related games like the puzzles with numbers on one side and the corresponding animals on the other.
Clothes that they can grow into.
Mind stimulating toys, such as musical instruments, blocks, etc.
Soft books in black and white, and one that makes sounds and would be easy to bite since they will already be teething.
2 to 5 years old
Piggy banks to discipline them to gather coins and slip it into the slits.
Mini-bikes, balls, light sports toys to facilitate physical activity.
Toys for role-play, such as doctor, fireman, carpenter, cooking and store stand toys. Educational ones that can challenge their mind, such as flash cards, posters and puzzles.
A variety of paper, colorful pens and books
6 to 9 years old
Money-geared board games, like "Monopoly," "Game of Life," etc.
DIY kits, craft toys and pocket books with big letters.
Sports equipment such as balls and scooters.
Clothing and footwear for sports and leisure.
10 to 12 years old
Take them to the bank and open a savings passbook (by this time, they have a good concept of money).
Enroll them to "Money camp for Kids," it's a fun way to start kids on being entrepreneurs and investors.
Take them to extracurricular classes, such as art, guitar, sports.
Hygienic stuff and cool, modest clothes.
13  to 15 years old
Take time out and give them a run-through on the concept of investing online. Once familiar, give them a little money to start up.
Accessories, such as sunglasses, fashion jewels, etc.
Bookstore gift certificates.
Things that they can use for school.
These are just some ideas that I can share with you. Basically from experience as my kids are over these ages. I could honestly say that it has worked so far.
Most important, the best gift you can give a person is the time to be with them. Take them on a special date. One-on-one. These need not cost a lot of money. Have a sweet happy life!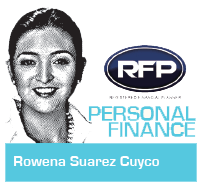 Rowena Suarez Cuyco is a registered financial planner of RFP Philippines. She is a wealth manager at Cuyco Financial Management Services and a columnist in Business Mirror.
Source: http://www.businessmirror.com.ph/the-gift/
Comments
comments
2,036 total views, 1 views today
Comments
comments