Hashtag Travel
"To travel is to live." Go Ahead! You can make that adventure of a lifetime happen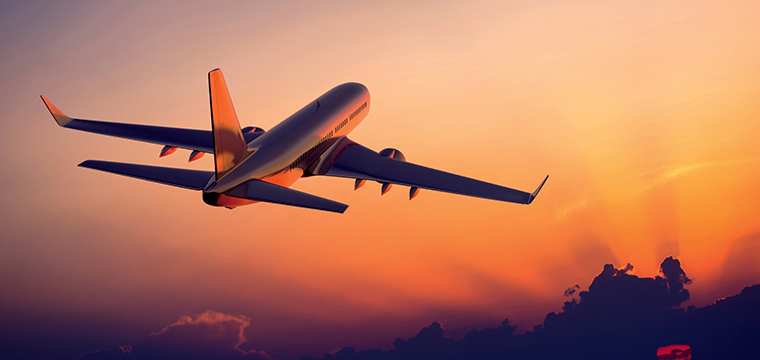 Traveling has never been as common as it is today. The 21st century is known as the age of "golden travel," with fuel cost declining, airline fares are dropping prices making air travel more affordable than ever. Flag carriers are also venturing into acquiring budget carriers capturing the lower-middle class markets. On the other hand, social media had also been a driving factor into motivating people to explore and create adventures. We see #Travel in our social media accounts every day as it is one of the most popular hashtags used in Instagram with almost 80 million "Likes."
People who know me personally understand that I take traveling seriously, it has been a big part of my life. Being exposed in different culture, language and people made me see the world in a different perspective. This is the thing that motivates me the most to work hard every day. Despite all these factors, it could still be expensive for someone to experience traveling, but trust me when I say it is not only for the rich, it is for everyone. I was able to step on five continents at this present age of 25. I am happy to share with you advices that I personally practice when preparing financially to see the world.
Increase savings to 60-40. Probably by now you've heard the basic 70-30 rule when it comes to saving. I usually do 60-40, with the breakdown of 15 percent as part of my "travel fund"; the rest 10 percent for emergency fund; 10 percent for savings and investments; and 5 percent for my insurance premium. Never forget the importance of discipline in achieving your financial goals.
Swipe that card. Financial planners would tell you that swiping the credit card is not usually advisable unless of course you have mastered the art of using the credit card. I prefer using my card over cash when paying anything for the convenience of tracking my expenses, but, most important for the rewards of collecting points that are converted into airline miles. When you use miles for purchasing tickets you would only have to pay little to cover the tax. Some hotels also have discount for specific credit cards.
Get that seat. Of course one of the most common is this such as "piso fare." Airlines would sale limited number of seats, but in order not to lose profit, they would increase prices for the seats left that is not on sale. So how do you secure that cheap seat? Stay awake at 12 midnight especially on holidays as it is usually launched on those days. You also have to limit booking to one or two persons at a time. Bulk bookings would usually not be covered by the sale. Attending various travel fairs and expo will usually get you exclusive prices on seat sales.
Do your homework. I spend many hours reading and getting as much information I could about a destination. Researching is a very important part of traveling. Some countries have expensive mode of transportation that will cost you more if you stay in a budget hotel in the suburbs than a three-star hotel in the city. You must be aware how much you will be needing per day, where to eat, which areas to avoid and areas not to miss. Reading comments and feedbacks of past travelers will also be a great help in avoiding the same mistakes that was made. Mistakes when traveling can cost a lot of money and might exceed your travel budget.
Give up to fly up. What are you willing to sacrifice to be able to finally make that trip happen? I started listing down my expenses and weighing them one by one. What is more important to me? Which will have a greater benefit? It doesn't mean you can not live the same way anymore, you just have to start looking for alternatives like I started cutting down my gym membership and did outdoor jogging instead, at least it would prepare me to walk on long distance when exploring beautiful sights. I also avoided eating out in local restaurants as much as I can, knowing that I will be able to taste authentic cuisines that will add to the whole experience of traveling. I learned to distinguish my needs from wants by creating a checklist and marking "check" on needs and marking "x" on wants. Last, I learned to prioritize what is urgent from what is not. While all my friends were using the latest smart phone, I was still using the model that was launched three series ago. Your willpower is stronger than you think.
As  Christian Andersen said, "To travel is to live." Go Ahead! You can make that adventure of a lifetime happen.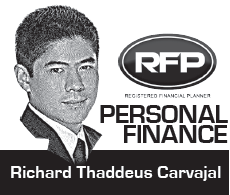 Richard Thaddeus Carvajal is a registered financial planner of RFP Philippines. He is also the CEO/ President of PHILGEMS REALTY CORP and a Certified Real Estate Broker.
Source: http://www.businessmirror.com.ph/hashtag-travel/
Comments
comments
3,392 total views, 1 views today
Comments
comments