Are you ready to be financially fit?
Achieving high level of financial fitness requires continuous learning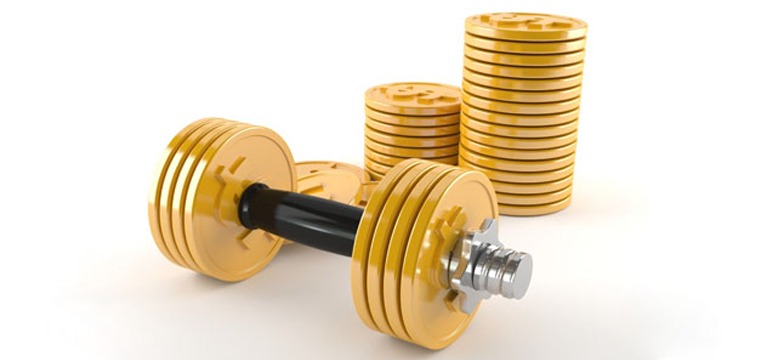 Question:
I have always wanted to save and invest, but I never seem to get the discipline of spending. My personal expenses have been increasing more than my income. I am afraid that I may not have enough savings to support my needs when I retire someday. I want to be organized financially. What should I do?—Johnny Oca by e-mail
Answer: Many people aspire to have a comfortable financial life when they retire, but they never take the effort to plan for their finances. Failing to plan is planning to fail. Some people who make good income think that they do not need to plan for the future because they are already secured with their savings. This is not necessarily true.
The more money you have in the bank, the more you need to plan on how to secure it for the future. You want to make sure that your fortune will last through the next generation. You need to find ways on how to make your money grow so that when you retire many years from now, you would have already built your nest egg that will pay for your daily expenses.
On the other hand, there are people who barely live paycheck to paycheck, thinking that they do not need financial planning because they don't have the savings with which to plan. There may be nothing to account for, but the harder your financial situation is, the more you need financial planning because you must make sure that you will eventually have enough savings by the time you retire.
You need to start thinking how to increase your current income so you can have some extra cash to invest. Maybe you can begin looking for other sources of income aside from your current salary? Why not try investing in yourself to learn new skills or develop new business ideas? The younger you are, the more opportunities for you to build a financial headstart.
Building a financial future requires having the right money mindset. It is having the right financial habits that determine your attitude towards managing money. Let's say, one day you won the lottery jackpot worth P50 million and you have the cash at your disposal, how do you intend to spend it? Are you going to spend it by traveling around the world with your family? Are you going to spend it by buying your dream car and building your beautiful mansion? Or are you going to invest the money and make it grow?
Having the right mindset helps you build your core values in financial planning. Without it, no matter how much money you have in the bank, you may eventually lose it all. Just imagine how many famous celebrities who became financially successful went bankrupt? How many business people do you know have closed shop because of financial mismanagement?
Regardless of your situation in life, whether you are just starting out in the workplace or already a successful professional, you need financial planning. You can start planning for your finances by setting a goal for yourself. When you work on achieving a financial goal, you will realize your own weaknesses when it comes to spending. This will enable you to set your priorities so you can focus on getting what you want.
Once you have identified where you want to go, you need to determine where you are now financially so you can measure up how much you need to save and how long you need to achieve it. Do you have any idea how much you are worth now? How much of your monthly expenses can you possibly save? Which personal expense do you consider necessary and which are discretionary? Where should you invest your savings in order to achieve your financial goal?
Your ability to balance your financial goals with your current needs will reflect how financially fit you are. Achieving high level of financial fitness requires continuous learning.
You need to learn different aspects of personal financial planning, such as cash flow planning, investments, insurance, retirement, taxation, estate planning and even education. It may take some time for other people to learn this especially if they come from nonfinance background. But more than this, becoming financially fit is having the right financial behavior. If you have this discipline, learning will be easy.
The Registered Financial Planners (RFP) Philippines is organizing the annual Financial Fitness Forum 2014 on March 29 at the SMX Taguig Convention Center in SM Aura. The forum will feature RFP speakers who will talk about how to grow your money and build wealth.
If you are always struggling with saving money, you will learn how to prepare yourself to tackle with any money challenge from best-selling author Efren Cruz in the forum. You can also learn how to autopilot your finances to build your long-term savings from Alvin Tabanag, best-selling author of "12 Steps to Build Wealth on Any Income." You can get ideas on how to prepare your financial roadmap from investment expert Jeff Gonzales, and some tips on stock market investing from RFP Marvin Germo.
The Financial Fitness Forum 2014, co-presented by BPI Trade.com, will also feature two interesting panel discussions. One discussion will talk about whether buying life insurance is an investment or not. Should you buy Variable Universal Life (VUL) or Whole Life Insurance? The other panel discussion will discuss the reliability of investing in mutual funds. What are the pros and cons of investing in mutual funds as compared to stocks? The panel discussions will be hosted by personal finance advocates Salve Duplito and Edric Mendoza.
If you are ready to be financially fit, this forum is for you.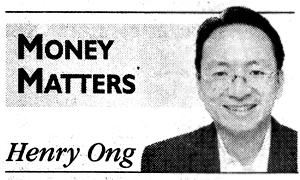 Henry Ong is a Registered Financial Planner of RFP Philippines. He is best selling book co-author of Money Matters. He also writes regularly as columnist for the Philippine Daily Inquirer.
Source: http://business.inquirer.net/166957/are-you-ready-to-be-financially-fit

Comments
comments
1,949 total views, 1 views today
Comments
comments