Money Matters Book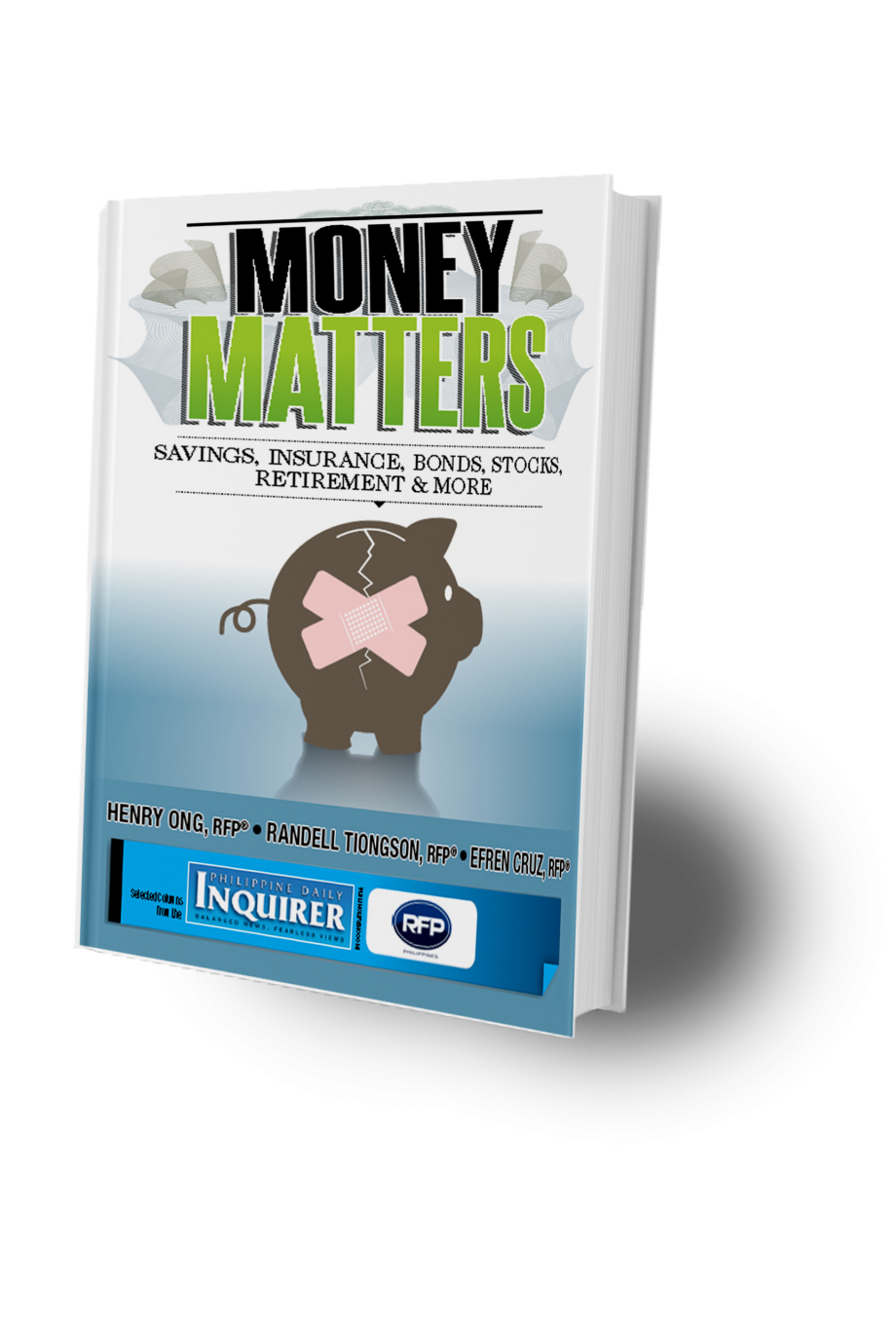 Money Matters
Savings, Insurance, Bonds, Stocks, Retirement & More
Always broke at the end of the month?
No standby fund in case you land in a hospital?
Are you credit cards maxed out?
It's not about having lots of money.

It's knowing how to manage it.
Learn how to budget, save, get insurance, invest in stocks and bonds and plan for retirement in these selected Money Matters columns from the Business section of the Philippine Daily Inquirer.
Columnists Henry Ong, Randell Tiongson and Efren Cruz of Registered Financial Planners Philippines demystify the jargon of finance and give you the tools you need to achieve financial freedom and peace of mind.
To order:
7,106 total views, 1 views today