3 More Reasons Why You Should Get Life Insurance
You don't buy Life Insurance because you are going to die, but because those you love are going to live.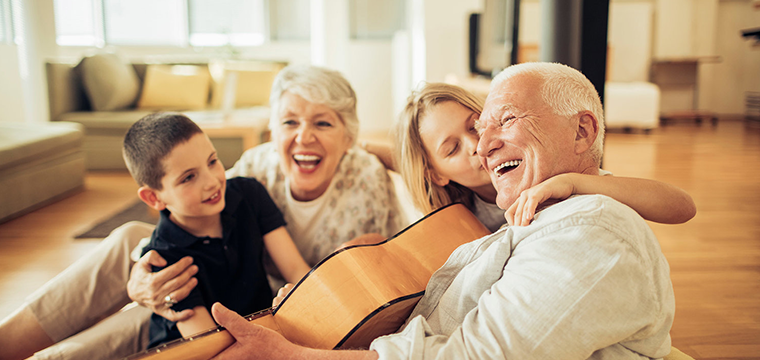 "You don't buy Life Insurance because you are going to die, but because those you love are going to live."
There are a lot of reasons why people get life insurance. Some decided to get life insurance because they knew its importance. Others just knew the advisor offering the insurance and wanted to support him or her. Some may had personal experiences of getting benefits of life insurance and really felt it is a product that would help them and their family.
In my six years of experience as a financial planner, I can say insurance is still probably the most overlooked product among all the financial solutions out there. People are still obsessed of making more money first than being able to prioritize their protection. Don't get me wrong, both may be important depending on one's goals. But life insurance is one of the building blocks of a strong financial foundation. If you are still not convinced it is a need, here are some more reasons why you should consider insuring yourself or your loved ones.
Financial peace of mind. If a family breadwinner becomes critically ill, or worse, dies suddenly, how will he financially deal with it? When being faced with life's uncertainties such as having critical illness or sudden death, the last thing we should worry about is how we can financially support ourselves. Of the many financial products out there, only a life/health insurance can provide the short-term or long-term benefits in such unfortunate events. Life insurance will provide one the peace of mind.
Saving Habit. A lot of life insurance products have living benefits that will give the insured long-term savings. This is why "paying" for life insurance can also be considered as "saving" for life's uncertainties. Given that insurance premiums should be paid regularly to ensure continuous coverage, it forces the insured to form a habit of paying which in the long-run rewards one with the savings needed for medical emergencies, education or retirement. If you are the type who is having a difficult time saving regularly, getting an insurance product with living benefits will allow you to start that saving habit.
Sense of fulfillment. Have you had the feeling of spending your money but not knowing what that spending has accomplished? When I was in my first job, I spent every cent of my salary on partying, drinking and shopping. As I grew older, these things felt less meaningful as I realized I haven't spent a dime that would've given me a head start in having a strong financial foundation that would benefit my future. Getting insurance gives you a level of fulfillment that your hard-earned money is spent on something that will reward you in the future. Being able to fully pay your insurance also gives one the long-term fulfillment of being able to accomplish something that will last in the long-run.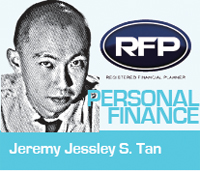 Jeremy Jessley Tan is a Registered Financial Planner of RFP Philippines. He is currently a Wealth Portfolio Manager for one of the leading insurance companies in the Philippines.
Source: https://www.manilatimes.net/3-more-reasons-why-you-should-get-life-insurance/594237/
771 total views, 2 views today
Comments
comments