Should I invest in backdoor listing?
Investing in backdoor listed companies can provide you extraordinary returns because you may be buying it at huge discount since there is no clear reference yet as to how much the stock should be priced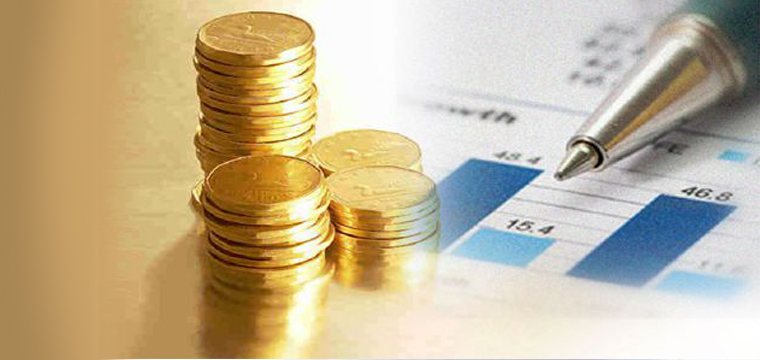 Question:
I RECEIVED a few weeks ago some tips from my friends to buy this stock that is rarely traded in the market because a large private company is set to acquire it and use it as a vehicle for public listing. True enough, the stock price recently went up and I am wondering if I should buy some. But then I don't know if I am buying it at right price since there is not much disclosure made about the deal. What should I do? Please advise —Bernadette Mendiola by email
Answer: If you have the time to research and monitor the stock market on daily basis, you may be able to afford to take additional risks by speculating on stocks that are about to introduce positive changes in the company. When you speculate, it does not mean that you will just buy stocks blindly by following what others are doing. Avoid gambling your hard earned money into stocks that you do not know anything about. Try to manage your risk by assessing the probability of the tip given to you by your friends. You can check the recent disclosures at the PSE about the stock. Get to know about the company and study the news announcement carefully. How probable that this deal is going to happen soon? Who are the people behind the new management? What is the nature of the new business and how promising is it?
Now, it is very common in a bullish market like this that there are always rumors about possible takeover of a listed company for backdoor listing. Some rumors may be valid but others may be just purely speculative. So always pay extra attention when you hear stories like this and see inactive stocks suddenly moving up rapidly for no reason at all. This could either be a potential disaster that you should avoid or a great buying opportunity.
Why backdoor listing? There are private companies that have trouble seeking access to capital for expansion and they could not undertake an Initial Public Offering (IPO) because they lack some requirements that will satisfy the regulators. Others take the backdoor listing route simply because it is cheaper and faster to get listed as compared to IPO which takes almost a year to prepare. In a strong market that we have now, it makes sense for private companies to buy dormant listed companies in the market as vehicle to go public in the shortest time possible.
Investing in backdoor listed companies can provide you extraordinary returns because you may be buying it at huge discount since there is no clear reference yet as to how much the stock should be priced. Ideally, the best way to profit from backdoor listing is to buy it prior to the official takeover announcement and average up by buying some more during the takeover period where the share price is expected to be strong.
One case study here is the backdoor listing of the LT Group (LTG), formerly known as Tanduay Holdings. When LTG announced that it was taking over Tanduay late last year, the share price of Tanduay went up by over 200 percent from P4.50 to P14.60 per share.
During that time, the market capitalization of LTG was only P45 billion. I noted in my column "Should I Invest in Speculative Stocks?," which was published last August 8, 2012, that the market cap of LTG should increase by at least five times over time to make it comparable with other holding companies such as JG Summit (JGS) or Ayala Corp (AC).
Today, the market cap of LTG has increased to P233 billion and currently trading at P26 per share, 78 percent up from last year's high. It is possible that its share price will further go up if projected earnings of the group will justify higher valuation.
While there are many more backdoor listings that are expected to happen this year, not all are going to be successful as the others because of differences in valuation, track record of management and market support. There are backdoor listings that are developmental.
For example, a listed company is taken over in order to list a new business that has no track record yet. An example of this is Bloomberry Resorts Corp (BLOOM). BLOOM has current market cap of Php128b and it is has no operating history yet as its hotel and casino business has just recently started.
The stock enjoys credible management team and good market support but it has to justify its current share price. At current valuation of the stock, assuming its target P/E is 30x which is the average valuation of casino companies abroad, its projected net income this year should be around P4 billion.
Other backdoor listings offer established businesses with strong brand, which can command immediate market following. An example of this is the planned backdoor listing of National Bookstore through Vulcan Mining. While there is not much information disclosed to the PSE yet about National Bookstore's profitability history, you can safely assume that the share price has a lot of room to grow given its current market cap at only P1.2 billion.
You can take the risk of buying some shares now and wait for more information that will be disclosed in the next few weeks which will give you more clues on where the stock should be heading.
Investing in special situations such as takeovers and acquisitions can be highly profitable but it can be highly risky too. It is risky because you are buying into the stock based on the opportunity to profit on market speculations rather than based on underlying fundamental value. Always manage your risk by doing your homework before you buy.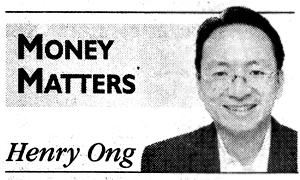 Henry Ong is a Registered Financial Planner of RFP Philippines. He is best selling book co-author of Money Matters. He also writes regularly as columnist for the Philippine Daily Inquirer.
Comments
comments
1,480 total views, 2 views today
Comments
comments