Millennial Money Moves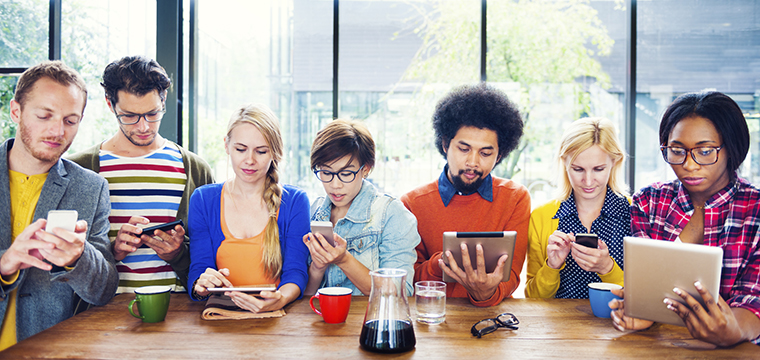 Millennials, millennials, millennials.
They are today's new breed: young people on the go, experiencing life in a fast-paced world. They are also called the "instant generation" as they are born into a world of instants: instant coffee, instant noodles, instant communication, fast food…with everything practically accessible at the touch of their fingertips.
As these people join the workplace, they enter a new phase in their lives with a sense of empowerment and a lot of new possibilities. Earning their first paycheck, millennials see the world as their oyster—theirs for the taking. Apart from that, they are aggressive: go-getters hustling for their dreams. With this newfound economic power, they are the target of businesses, advertisers and marketers for their products and services.
"Pamper yourself," "You deserve It," "Carpe diem," are the bywords these days. And why not? After all the hard work, millennials really deserve that. But living—and spending—each day as if it were the last, has a downside: it might leave no place for the future at all.
That's why not a few fall into the trap of spiraling consumerism, or worse, a mountain of debt. Moreover, millennials would eventually move into another life stage: some would go into married life; some might be single forever but accumulating wealth; but eventually, all would retire.
With these, spending is just the beginning. Millennials must also set aside funds for their—and their future family's—needs. Here are five millennial money moves that will help them start secure financial success:
Start budgeting. Everything starts with budgeting. What is left every month from your paycheck is your resource to build up your future: future travels, future wedding, future purchase of a condo, or future purchase. With wise budgeting comes prioritizing needs versus wants. Think of it this way: that regular pricey coffee today can already be your dream vacation tomorrow. There are a lot of downloadable apps like Pocket Expense, Toshl and Daily Budget that can help millennials track their budget with their smartphone. Or, they can use an old-fashioned spreadsheet or even pen and paper to do it. Whatever the instrument doesn't matter much; what is important is that you know where your money goes and how much money is left.
Automate your savings. It's really hard to save, most especially if you spend first. That is why we recommend automating your savings every payday. Banks right now have the facility and instrument to do this. Usually, you enroll another account into this feature and the bank will automatically transfer your identified amount to your savings account. Why save? Because you have goals. For example, if you plan to get married in five years' time with a budget of P600K, then you should be saving P10k per month for the next five years to make that plan come true.
Start investing. It doesn't take a lot of money to be rich. In fact, even as little as P500 per month can be more than a million given enough time. And the millennials, being young, have a great amount of time ahead of them; they could be millionaires already if they started early. To illustrate the importance of investing, if you have a newborn baby now, it just takes P2,200 per month for the next 18 years to build an education fund good enough for a top school in Manila. Luckily, you can now start investing for as little as P5,000 and just P1,000 to add.
Go online. Virtually everything can be accessed online now: information and services can be had at a touch of your fingertips, instantaneously. For example, you can add, withdraw and monitor your investments through the use of an app. Or you can access information for potential investments. Websites like uitf.com.ph, pifa.com.ph and the Philippine Stock Exchange website (pse.com.ph) provide information for Unit Investment Trust Funds, mutual funds and listed companies, respectively. Investment platforms like COL Financial gives investors the ability to invest in mutual funds and individual stocks; banks also have their own platforms where you can access your accounts to trade stocks and funds as well. Going online enables millennials to move their newfound wealth faster and more securely.
Start insuring. Anything can happen to the best of us at any time. At the very least, having insurance gives the millennial's family the resources needed in a worst-case scenario: death. Coffins nowadays cost P60-P80K, not to mention the cost of memorial services. Having an insurance means being a responsible millennial that would not unduly burden one's, family. As an alternative to insurance, a pre-need memorial plan can suffice as they also provide insurance apart from the usual memorial service
Do goal-setting. I am sure that millennials have a lot in mind when it comes to goals. The key in financial planning is to write down all of one's goals and plan—where applicable—the years they are expected to happen. Add to that the budget, divide it by the number of years or months until each goal is reached. That becomes your savings plan. For long-term investments, such as education funding or retirement, investing in the stock market is recommended, given its high return potential, thereby lowering the amount of money needed to be put up regularly as the high rate of return works double time for the millenial's goal.
****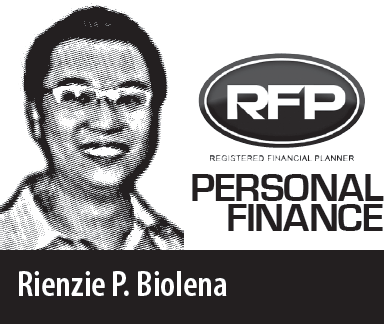 Rienzie Biolena is a registered financial planner of RFP Philippines. Learn how to become financially fit this March 25 at the 5th Financial Fitness Forum SMX Aura. To register, e-mail info@rfp.ph or text <name><e-mail><RFP> at 0917-9689774.
Source: http://www.manilatimes.net/millennial-money-moves/317795/
700 total views, 1 views today
Comments
comments