Have A Merry Christmas Without Breaking The Bank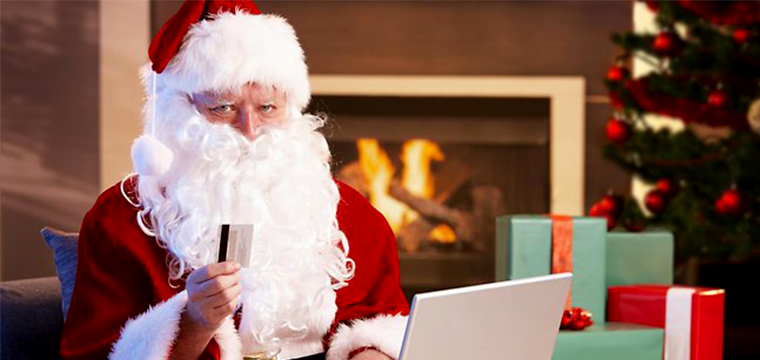 Christmas is just around the corner and if you're like me, the season brings the utmost joy to the heart out of all the occasions in the year. The festivities don't last forever, however, and as soon as the season ends and we welcome a new year, post-holiday blues start to set in, especially if you went overboard with your spending.
Here are some tips to have a cheerful Christmas without breaking the bank.
Pause and think about the why. Celebrating Christmas nowadays has become more characterized by consumerism. A lot of businesses now offer bundled parties, pre-packed gifts and live entertainment and it has become more about taking selfies than honoring the birth of Christ. We mark his birth, enjoy the company of friends and express our gratitude to our families. Think of why you are celebrating the occasion and then plan to celebrate it meaningfully within your means. Know that even the simplest celebration can be the most grand if only you have the right intention from the beginning.
Prepare a shopping list and budget. Having a written list of what you need for the holidays will serve as your "internal control". Studies have shown that shopping without a list more likely leads to impulse buying. Without a list and a specific budget drawn out you'll have the tendency to be swayed by 'sale' items that you don't actually need. With a windfall on hand because of your bonuses, shops expect you to buy on impulse. Don't give in to avoid post-holiday financial blues.
Home shopping. Search your cabinets and drawers for supplies that can be re-used such as gift wrappers and ribbons, and even unused items that you can re-gift.
Make your own presents. Making your own gifts is not only economical but — more importantly — it gives added meaning to the gift. After all, gift-giving isn't just about ticking a name off your list. Be creative — there are a lot of inspirations on the world-wide web that can help your creative juices flow.
Don't spend your entire bonus. It's the time of the year when self-justification is at its highest. We tend to tell ourselves that blowing our entire bonus is good and valid; we deserve it for our year-long toiling at work. That's perfectly normal — it's how our brain works. A sudden windfall is the easiest to spend as we haven't built any attachment to it yet. However, it is recommended that we spare some of the money for taking care of our future selves as well. Maybe you haven't completely built your emergency fund yet. Remember that the key in achieving financial peace is finding the balance between your today and your future.
Have a Christmas fund. It might be too late for this year but starting a Christmas fund for next year can eliminate sudden strains to your wallet. Think of the amount that you'd like to dedicate for the holidays and start saving.
Christmas shouldn't equate to expensive. Moments spent with family and loved ones during the season are gifts in themselves. Treasure and focus on these moments rather than the material things that come with the season. Material things fade but memories last for a lifetime.
Cheers to a meaningful Christmas!
****

Jesi Bondoc is a Registered Financial Planner of RFP Philippines. He is the director of My Wealth MD and Partners, Inc. specializing in investment advisories. You can send your money questions to jj_bondoc@yahoo.com and they'll be answered in his next article. For more info about the Registered Financial Planner program, e-mail to info@rfp.ph or text <name><e-mail> <RFP> to 0917-9689774.
Source: http://www.manilatimes.net/merry-christmas-without-breaking-bank/368932/
580 total views, 1 views today
Comments
comments