Measuring Your Wealth By Managing Your Net Worth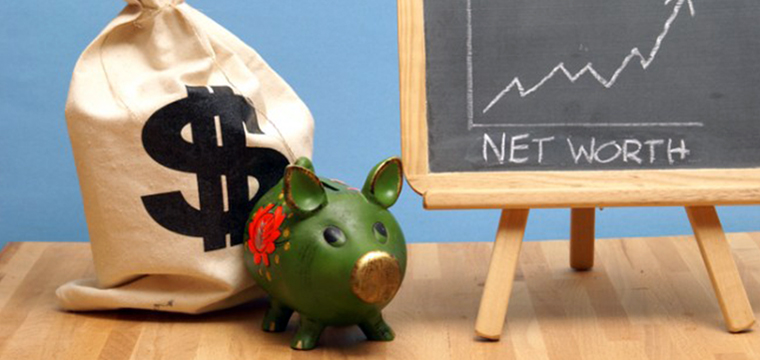 The net-worth statement provides a snapshot of your financial position as of a given time. It is an inventory of what you have and what you owe. If you are just learning how to manage your finances, the net-worth statement is a good starting reference in determining how much of your assets can be used to cover or fund your personal goals and the inevitable events or adversities in life.
The components
Assets can be classified as follows:
Liquid assets are cash and cash equivalents. These include cash on hand, money in your savings, checking and time deposit accounts, money market funds, and investments in bonds, balanced funds, and stocks in UITFs or mutual funds, government and corporate bonds. The cash surrender values of your insurance policies are also classified as liquid assets.
Nonliquid assets include real-estate properties, vehicles, artwork, jewelries, and furniture. The value of these assets as of the date of the net-worth statement is the fair market value of these items or how much you are willing to sell them off at that time. Value references could be what the average prices of these assets are in buy-and-sell web sites and information you can derive from brokers and agents.
Liabilities can be classified as follows:
Short-term loans are credit-card bills, car or motorcycle loans, salary and
personal loans;
Long-term loans are housing loans and other long-term personal loans.
Net worth is the difference between total assets and total liabilities. A positive net worth means you have enough assets to pay off all your liabilities, while a negative net worth means you are in debt and will need to increase positive cash flow in order to pay them off.
Net worth and cash flow
The net worth statement has an iterative cause-and-effect relationship with the cash flow statement, another measure of the condition of your personal financial status in which details of cash inflow and cash outflow are listed and net cash flow calculated as their difference. The positive net cash flow for a given period can be used to acquire more assets or pay off liabilities, thus, increasing your net worth. An increase in net worth generates additional income sources from assets acquired or results to a decrease in cash outflow, thereby improving net cash flow.
On the other hand, a negative net cash flow means you may need to liquidate some assets or increase your liabilities to fund cash outflow items, such as debts from loans, thus, decreasing your net worth. A decrease in net worth means an increase in liabilities is greater than the increase in assets (or, a reduction in assets is lower than the reduction in liabilities). In this case, cash inflow could decrease and/or cash outflow could increase. Applying your net cash flow toward your net worth is a great way to increase assets without increasing liabilities or to decrease liabilities without increasing assets.
Increasing your net worth through an asset increase will only work if the increase in assets is greater than the increase in liabilities. The same goes for trying to decrease liabilities. A decrease in what you owe has to be greater than a reduction in assets.
Significance and purpose
Positive net worth, it being the measure of your wealth, will only be significant if it is there for a specific purpose, that is, to fund your or your family's various personal financial goals. It is not a valid objective in life to keep increasing it, if doing so is not intended to fund any purpose.
On the other hand, negative net worth should not dampen your spirits but should inspire you to set financial goals to turn it around. Monitor your net worth on a regular basis, say once or twice a year, to see how you are progressing in this aspect. The net-worth statement is an excellent gauge in telling you how far you have come in achieving your financial objectives.
****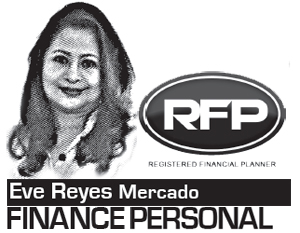 Eve Reyes Mercado is registered financial planner of RFP Philippines. To learn more about personal financial planning, attend the 63rd RFP program this July 2017.
To inquire, e-mail info@rfp.ph or text <name><e-mail><RFP> at 0917-9689774.
Source: http://www.businessmirror.com.ph/measuring-your-wealth-by-managing-your-net-worth/
595 total views, 1 views today
Comments
comments