Last Christmas, I gave you my card
Credit cards afford instant gratification through convenience.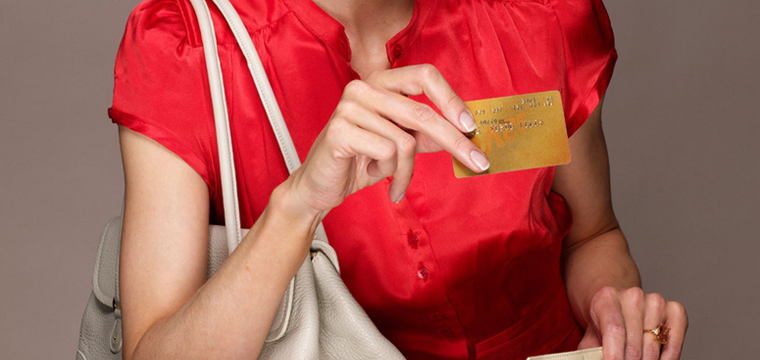 QUESTION: Christmas is always associated with spending. And when cash is scarce, credit cards come to the rescue. How can I better control my spending through credit cards this Christmas and every Christmas thereafter?—asked at "Ask a friend, ask Efren" free service at www.personalfinance.ph
Answer: For those of you who can remember, which of the following is easier to do:
rotary or digital dialing on the telephone
sending messages through pagers or mobile phones
typing on a typewriter or a personal computer
having to walk to your TV to change the channel or using a remote control
driving a car with stick shift or one with automatic transmission
Technology has made the world a more convenient place to live in. But convenience comes at a price. And it is precisely this convenience that can wreak havoc on personal finance. Credit cards are no exception.
Now don't get me wrong.
Credit cards can be great tools for personal finance management. Number one, credit cards allow you to take advantage of the float. In other words, you can charge today and pay next month. If you are wise enough and have the guts to do so, you can use your credit card company's money to purchase goods and services and sell them to others for cash or at least a slightly shorter than one month credit term.
Provided you do well on your collections, you will practically have an undefined return on your money because you used none of it; you just used other people's money (OPM).
But before you go jumping on this OPM strategy, plan carefully. There are such things as idle inventory and bad debts.
Even if you use your credit card for just your own purposes, you will be able to see at which store you spent money, when, which currency, and for what amount through your billing statement. Some credit card companies even bundle your charges by type of purchases.
You can use your credit card for balance transfer promos just in case you find yourself in a bind with other cards and need refinancing. The balance transfer interest rates can be cheaper. More importantly, your repayment of the transferred amount can be spread over several months thus lowering your monthly cash outflows. You will need to remember just one repayment amount and one repayment date.
Lastly, you can avail yourself of credit card reward promos from free food to free travel. Just be aware that some of these freebies can lead you to spend more. Then the cycle of charging, payment and promo availment continues.
Here's the thing with credit cards; apart from the convenience of not having to withdraw and carry loads of cash with you, you don't feel a thing when you use them. If you were to buy a washing machine costing P10,000, you would feel power flowing out of you if you simply used cash. But you will be numb to the spending if you use your credit card. It's as if you were administered anesthesia just before you pulled out your card.
One more thing: studies show that people tend to pay more for items if they were to use their credit card as opposed to paying for the same items using cash.
So here's the simple answer to your question: AVOID!
Credit cards afford instant gratification through convenience. And instant gratification or "now na" is part of the survival instinct of man. You cannot fight it because "now na" is much stronger than you. You cannot run away from it because "now na" is much faster than you. The best thing is to avoid it altogether by not putting your credit cards in your wallet, purse or bag. You can also add debt cards and too much cash to the list of things to avoid putting in your wallet, purse or bag.
Avoid frequenting places of spending with there is absolutely no reason to be there, especially during the holidays.
Get an angel's advocate who will always contradict you when you feel the urge to spend unwisely. This person can be your spouse, your best friend or even your child as children are easy to train in saying simple things with all sincerity.
Last Christmas you gave shops your cards and the very next thing you charged them away. This year, to save you from tears, avoiding brings something spatial (between you and the places of spending).
To know more about controlling spending, visit www.personalfinance.ph. There is a wealth of free tools to allow you to hit the ground running with financial planning, whether you are a financial products consumer or a financial planner. You may also want to attend our EnRich™ wealth management training run on Jan. 3, 2015, in Baguio City and Jan. 31, 2015, in Mandaluyong City. Details can also be found in www.personalfinance.ph.
Efren Ll. Cruz is a Registered Financial Planner of RFP Philippines. He is best selling book author of Pwede Na! (A Complete Guide to Personal Finance) in 2004, and is the chairman and president of the Personal Finance Advisers Philippines Corporation.
Source: http://business.inquirer.net/183964/last-christmas-i-gave-you-my-card

Comments
comments
1,634 total views, 1 views today
Comments
comments