How Can We Avoid Financial Irrational Behavior?
Using behavioral economics to shape financial planning is necessary to avoid biases and intuition that lead to irrational decisions.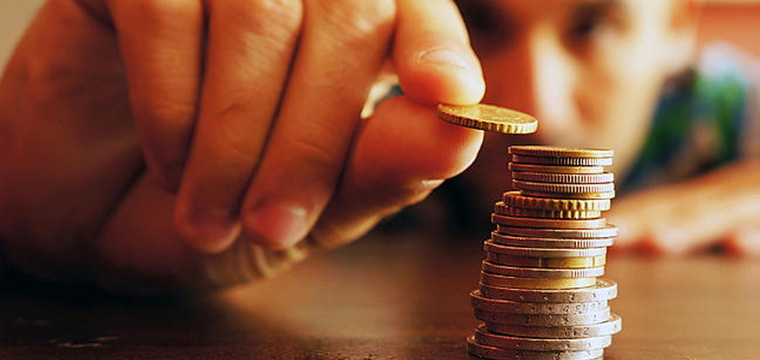 Hacking your brain to make the best financial decision is not as easy as it sounds. Every day, we make thousands of decisions, like what to buy, eat, dress or watch, etc. Using behavioral economics to shape financial planning is necessary to avoid biases and intuition that lead to irrational decisions. Here are some recommendations in identifying and avoiding such costly mistakes:
Mindfulness. Knowing yourself is the best way to start, and observing how you make decisions will bring you to a higher level of understanding. If you are considering investing a large sum of money, or you would like to buy or sell your current stocks, it is good for you to step back, and list the costs and benefits of having that decision. Evaluate and see for yourself the good and bad side of jumping into that decision in the long run.
Be a visionary. Most people are currently suffering from myopia (nearsightedness), but by thinking and seeing your life 10, 20 and 30 years from now will give you an advantage. Seeing the lifestyle that you want and able to afford with a disciplined financial plan will help you avoid expensive mistakes and you will be able to manage whatever risks involved. Study your lifestyle and find out the potential savings over time to help you stay aligned with your financial plan. The importance of this could be gleaned from a Helen Keller statement that said: "The only thing worse than being blind is having sight but no vision."
Discipline. Willingness to continue with your disciplined manner over time will give you momentum. When you create and maintain a financial plan and stick to it no matter what happens, this will be helpful when a tough situation arises. Discipline helps you resist the temptation of buying, for example, an expensive bag that you don't need. This will bail you out during uncertain times.
Schedule it first. Doing nothing at all is often the easiest choice, so that, having an automatic savings and investing plan each month, is important for long-term goals. This will help you save money so you can retire with dignity. For many "myopians" (nearsighted people), however, they spend their money in different ways as fast as they can, on their short-term wants. This leaves them with no money, or worse, they get buried in debt. Even investors who want to save for retirement, or who know they should rebalance their portfolios, often fail to take action because they never calendar their plan.
Put it in writing. When emotion is up, logic goes down. That's why some investors work with advisors to set up a written investment strategy that includes scenarios and how they would act under different circumstances. This also allows for flexibility within the parameters of a financial plan and helps avoid making decisions based on emotion. For example, the plan is like a playbook, it has detailed action plans to be taken if the market increased by 50 percent, or went down by 25 percent. These game plans are not binding agreements. But they can provide meaningful guidance when an investor begins to feel uncertain with his or her long-term strategy.
Get an accountability partner. According to Charles Duhigg, "Human beings behave well if someone sees what they do, while we behave our worse when no one else seems around." Our human tendencies tend to go back to our old habit or comfort zone. Doing mental accounting, like disregarding savings for an out of country trip while having so much debt with credit card and high interest loans, are examples of some insane deeds. Find a coach, a buddy or even a community that will help you watch out for your irrationality.
David Isaiah Angway is a registered financial planner of RFP Philippines. He is a Fraud Risk Ops Analysts and have an excellent attention to detail and concern for all aspects of the job. He is also a columnist at Business Mirror.
Source: http://www.businessmirror.com.ph/how-can-we-avoid-financial-irrational-behavior/
Comments
comments
2,616 total views, 1 views today
Comments
comments