Global Entrepreneurship Week
The Global Entrepreneurship Week is more than just a national awareness campaign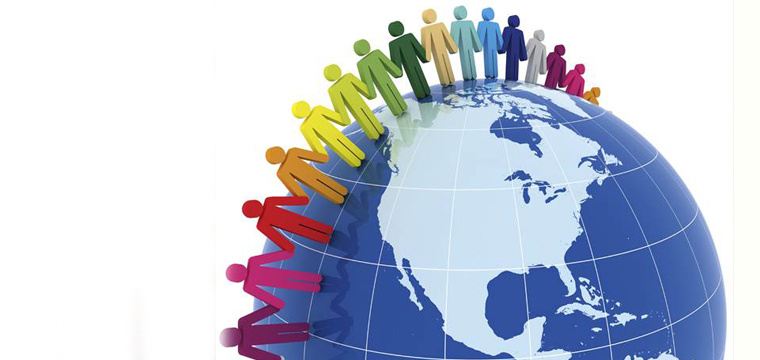 It has been more than a week since one of the deadliest cyclones in our history, Supertyphoon Yolanda, devastated our provinces in Central Philippines. Recovery efforts may be slow, but things are somehow progressing and, very soon, we shall rise again.
This may be the worst natural disaster that we have ever seen, but this could be the best time for our nation to come together and turn this adversity into an opportunity to bring out the best in all of us and make our country stronger.
Such opportunity is in the ability of the Filipino to innovate. The creativity of Filipino entrepreneurs will help rebuild local businesses and make these thrive during these challenging times.
This week, for the first time, the Philippines is celebrating the Global Entrepreneurship Week with 140 countries. This week-long celebration aims to inspire entrepreneurs everywhere through local, national, and global activities designed to help them explore their potential as innovators.
From Nov. 18 to 24, every country will promote entrepreneurship by collaborating with business advocacy groups, organizations and mentors to organize activities and events such as competitions, networking gatherings, seminars and conferences to help raise public awareness of benefits of starting up a business.
In this year's Global Entrepreneurship Week, the national campaigns from different countries are expected to organize over 4,000 events and attract over 10 million participants.
The Young Entrepreneur Society (YES) is the official host of the Global Entrepreneurship Week (GEW) Philippines. YES has partnered with 60 organizations from all over the country to create 150 entrepreneurial events and activities for the GEW. Its notable partners include Ideaspace led by Earl Valencia, the British Embassy led by Deputy Head of Mission Trevor Lewis, Go Negosyo of Joey Concepcion, the US Embassy led by Kathryn Bondy, YES educator group, ENEDA led by Eunice Areola and YES student arm group led by Willjoy Faith Lee.
The highlight of this year's GEW is the participation of the Philippines in several global startup competitions organized by YES.
One of these is the Startup Open. Two local startups, PageSnapp and Medifund, landed on the list of the top 50 most promising ventures in the world.
PageSnapp, a technology startup that creates applications from a Facebook page, and Medifund, an online crowdsourcing platform that helps medical students raise funds from sponsors overseas for their studies, will be competing with 24 other countries for the top prize. The winner will be announced at the end of this week's GEW in the United States.
The Philippines has also been selected among the 60 semifinalists out of 1,000 applicants for the Get in the Ring Investment Battle in Netherlands, a pitching competition of business ideas with the grand prize of one million euros.
Noreen Bautista of Jacinto and Lirio will be representing the Philippines to showcase Filipino innovation by creating fashionable bags and accessories using indigenous materials such as plant leather made from water hyacinth.
In the field of creativity, Monica Agnes and Kathleen Corine Teodoro of University of Santo Tomas will be representing the Philippines through their startup called Healthy Belly, a restaurant that offers fancy food with healthy ingredients, at the Creative Business Cup International Finals in Copenhagen, Denmark this week.
Finally, the Philippines has captured two of the 12 finalist slots that will compete at the World Merit Competition Your Big Year, a GEW featured event that focuses on entrepreneurship and global citizenship. Mark Aethan Agana and Michael Suplaag from the Philippines will be competing against representatives from other countries such as the United States, Canada, Brazil in San Francisco GEW for the grand prize of becoming the World Merit Global Ambassador.
Mark Agana founded the Re-Store Project, an eco-opportunity platform that helps reduce, reuse, and recycle products, which has secured funding from Groupon Philippines, while Michael Suplaag organized "World Merit: Run to last for a lifetime 2013," which successfully raised funds for the improvement of a local school.
With so many global competitions in entrepreneurship that the Philippines has participated in, it only underscores the creativity and talent of the Filipino entrepreneur.
We hope that the GEW will not only bring honor to the country but produce future world-class entrepreneurs.
The Global Entrepreneurship Week has been well supported by world leaders and business tycoons alike around the world as they look for this campaign to inspire people to go into entrepreneurship.
The likes of US President Barack Obama, Hillary Clinton, Prince Charles, Richard Branson and Michael Dell have been known supporters of the GEW.
During last year's GEW, presidents and prime ministers from 20 countries supported Global Entrepreneurship Week while 93 ministers from 54 countries joined the activities during the GEW, giving video messages of support or endorsing the national campaigns in their countries.
In the Philippines, we are honored to have President Noynoy Aquino, Vice President Jejomar Binay and Senator Bam Aquino among our political leaders supporting the Global Entrepreneurship Week.
The special video messages that they made for GEW will be shown to the GEW global community.
The Global Entrepreneurship Week is more than just a national awareness campaign.
It is a venue where all stakeholders in business, that is, business owners and startup founders, share a common platform for collaboration and partnership for building the entrepreneurial community in the world.
Be part of the GEW. Attend at least one GEW-endorsed event this week and learn new things about entrepreneurship. To get the list of events that you can join, visit www.gewphilippines.com.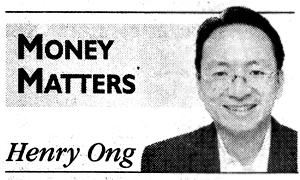 Henry Ong is a Registered Financial Planner of RFP Philippines. He is best selling book co-author of Money Matters. He also writes regularly as columnist for the Philippine Daily Inquirer.
Source: http://business.inquirer.net/153129/global-entrepreneurship-week

Comments
comments
1,932 total views, 1 views today
Comments
comments