Do Financial Restatements Affect Stock Prices?
Accounting errors do happen all the time, but not all errors are the same. Most accounting mistakes are insignificant that can easily be corrected during annual audits but others can be more serious and complicated that could distort a company's real financial health.
When there is a need to correct material accounting information that have been previously reported, this is where a company warrants a financial restatement in order to avoid misleading investors in making inaccurate investment conclusions.
Financial restatements, whether the identified mistakes were unintentional or deliberate, are considered serious financial reporting errors.
Restatements can damage the reputation of not only the management responsible for issuing the financial statements but also the company as a whole.
Market reaction
Restatements undermine investor confidence because these raise serious doubts about the company's ability to generate reliable financial information.
In what could be the biggest accounting scandal in history, the recent financial restatements of 2GO Group came as a surprise to the stock market when the new management announced that it would be revising downwards its previously reported earnings in 2015 by 90 percent from P1.08 billion to P109 million; 2016 by 74 percent from P1.34 billion to
P344 million and first quarter of this year from net profit of P267 million to P265-million net loss.
Because of the massive adjustments in previously reported earnings that resulted in disappointing losses so far this year, it was expected that share price of 2GO will also correct.
One can imagine that under normal circumstance, the market would have punished the stock severely for integrity issues.
Prior to restatement, the P/E ratio of 2GO based on trailing
12-month earnings was 44x. After the restatement, share price of 2GO would have fallen by as much as 90 percent from P23.30 to P2.00 a share, assuming the stock would maintain the same P/E multiple.
Apparently, this did not happen. When the trading suspension was lifted a few days after the announcement, the stock hardly fell with only 2 percent loss and has moved sideways since then.
Why did not the market sell 2GO?
One reason could be due to the recent changes in executive leadership brought about by the entry of SM group and Udenna as new owners. Instead of the market losing trust in the company, the new management helped regain investors' confidence quickly by calming down investors' concerns over credibility issues.
Despite the restatements, 2GO remains fundamentally sound. What is good about the restatement is that the adjustments were largely focused on non-cash expenses such as unrecorded depreciation expenses and provision of allowance for bad debts and not on aggressive revenue recognition policies.
Revenue growth, which is the lifeblood of any thriving business, remains intact. Revenue growth has been accelerating from 7.9 percent in 2014 to 16 percent in 2016. For the first three months of this year, total revenues grew by 16.7 percent. A closer look also shows that 70 percent of the revenues, comprised of freight, passage, and logistics, grew stronger by 21.4 percent.
Credibility restored
Current P/E ratio of 2GO based on restated historical earnings may look ridiculously expensive at 489x. However, such huge premium also indicates the amount of trust and confidence the market put in the new management and owners.
With uncertainties slowly being resolved, the market now has clearer expectation of the company's strategic direction and ability to turn around its finances.
Remember that stock prices move based on expectations about the future. It is never about the past.
In general, financial restatements will always result in negative market reactions but the effect on stock prices is not all the same.
****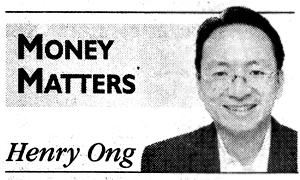 Henry Ong is a Registered Financial Planner of RFP Philippines. He is one of best-selling book co-author of Money Matters. He also writes regularly as a columnist for the Philippine Daily Inquirer.
Source: http://business.inquirer.net/234696/financial-restatements-affect-stock-prices
653 total views, 1 views today
Comments
comments