What To Do During A Falling Stock Market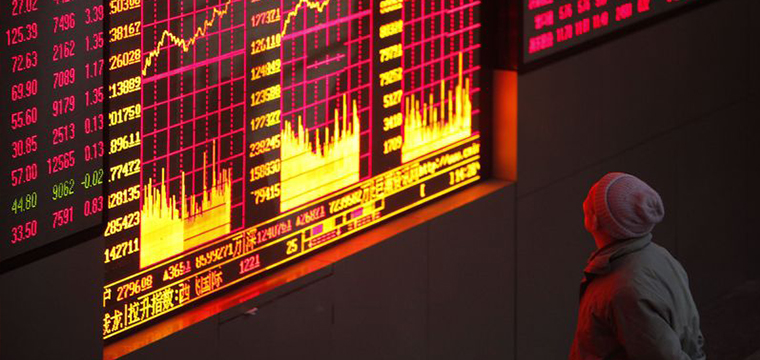 As of this writing, the Philippine Stock Exchange Index (PSEi) has fallen close to 4% from its all-time high of just over 9,000. The decline over the past few trading days has caused some investors, especially those new to the market, to retreat in panic. Understandably, any decrease in your portfolio's value is not welcome. However, is
this the time to be fearful?
If you are unsure and confused on what to do, take a few steps back, breathe slowly and consider some steps that might help in making an informed investment decision.
Understand the reasons for the price decline. Some of the reasons why the PSEi slid are:
It joined the global equity sell-off in the past few days. Major indices around the globe saw major setbacks. The Dow plunged amid fears that rising bond yields were hinting of an inflation pickup that could prompt the US Federal Reserve to raise interest rates at a faster pace.
Concerns over price valuations in our local market prompted investors to lock in gains. Remember that markets decline when sellers overtake buyers. Understand that people are investing in the stock market to make profits and prices naturally drop once the majority decide to take profits.
A new Fed chairman. Markets have always been wary of changes, especially when that change involves the leadership of one of the most influential institutions in the US, the Federal Reserve. The new Fed chairman, Jerome Powell, has yet to indicate how monetary policies will move forward under his leadership.
These are some of the reasons for the recent sell-offs and majority of them are external factors. Locally, our fundamentals remain intact.
Look at market fluctuations as your friend. These are the words of Warren Buffet, one of the most successful investors of all time. When markets fall, people tend to panic, sell irrationally and treat the market as an enemy.
This is not the time to act hastily. Remember that no market travels on a single trajectory. It will never go up perpetually. Even markets need to take a respite and during momentary breaks from an upward trend, treat the situation as an opportunity to review your investment strategy. You don't have to sell just because the market is down if your investment goal and strategy doesn't call for it. Market dips are windows to buy positions at discounted prices. If your investment strategy is peso cost averaging, you should be celebrating right now because you will get the chance to accumulate more shares.
View the long-term picture. Even with the recent sell-off, our fundamentals and growth story remain positive. The two pillars of our growth, OFWs and BPOs, are still showing resilience and reliability. Adding the passage of the Train law that aims to increase our spending capacity and boost infrastructure, there's no doubt that the Philippine will continue its upward momentum. There is simultaneous growth happening across the globe and I feel that the bull market we have seen has enough energy to push forward. We have experienced steep market declines over the course of the past decade and this is not the time to be fearful. History tells us that this too shall pass.
Good luck and happy investing!
****

Jesi Bondoc is a registered financial planner of RFP Philippines. He is the director of My Wealth MD and Partners, Inc., specializing in investment advisory. You can send money questions to jj_bondoc@yahoo.com. For more info about the Registered Financial Planner program, send an e-mail to info@rfp.ph or text <name><e-mail> <RFP> to 0917-9689774.
Source: http://www.manilatimes.net/falling-stock-market/380726/
826 total views, 1 views today
Comments
comments