Change The Game, See Profits Rise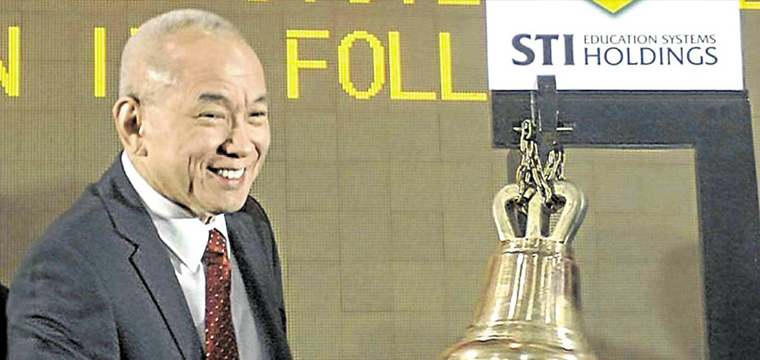 Eusebio Tanco entered for the first time in 2017 the list of the 50 richest people in the Philippines as ranked by Forbes magazine.
Tanco, who has interests in terminal services, real estate, energy, financial services and education, landed at number 45 due to the huge increase in the market value of his investments in STI Education Systems Holdings, which went up by over 135 percent this year.
STI has seen its total revenue grow by an average of 13 percent per year since going public in 2012 to P2.9 billion last year.
Prospects of further growth in the share price of STI are high as the company plans to build more campuses in the next few years.
How did Tanco, who has no experience in the education business, successfully expand STI into one of the largest education groups in the country?
Here are five business lessons everyone can learn from Tanco, chair of STI Education Systems Holdings:
1. Turn crisis into opportunity
Some people see divestment as a sign of failure, but it is actually an important way to move forward. Tanco started investing in STI Education Group after he divested from his long-time textile manufacturing business, which was challenged by labor and electricity problems in the early 1990s.
"Divestment in our culture has been looked at as something embarrassing. There is a stigma to divestment because people think that you may be going bankrupt. But I think divestment is a business call you must make. You divest when you feel it is time to let go," Tanco says.
2. Change the way the company makes its profit
When an old business model puts a company in an uncompetitive position, a radical change is needed to enable the company to deliver and capture the value of its services.
The business model of STI before Tanco acquired the company was to sell franchise areas in the provinces.
"When we took over, I didn't think that selling franchises was the way to make money. The first thing I asked myself was what do we want to be? Do we want to be a franchising company or do we want to be an educational management institution? You make money through recurring income from driving up enrollment and increasing your population," Tanco says.
3. Improve the way the company delivers its service
Adhering to high standards of service quality does not happen by chance.
The improvement in the quality of a service evolves over some time as the business grows.
"The first time I looked at STI schools, I found them to be similar to those of our closest competitor. The schools were mostly inside old buildings. One school was even at the second floor of an apartment. So I said this was not the way education should be. I wanted to put up my own campuses with state-of-the-art facilities. I don't want to be in a wet market anymore. I started building one in Fort Bonifacio and more campuses followed," Tanco says.
4. Strengthen brand credibility and offer relevant products
Establishing credibility is the core of every business. Consumers normally prefer to deal with companies they perceive to be experts in their field. For business to penetrate a market segment, it is important that it only offers relevant products and services.
"I have great people and a strong team. My board is composed of industry practitioners who know what is going on in the market. We know which sectors are growing because you have to be always relevant," Tanco says.
"Many of our educational institutions produce graduates that are total mismatch with what the market needs. There is big demand in BPO sector and yet the supply is not there. You have to match demand with supply," he adds.
5. Ensure the business is accountable to its purpose
There is a positive relationship between governance and market value.
Implementing an effective governance system creates value not only for the business but also for investors who make decisions about the company with better awareness and lesser risks.
"This is common sense. The important thing is you must have good governance. You need to protect the interest of shareholders. You do the right thing and explain whatever you do so your shareholders will understand," Tanco says —CONTRIBUTED
****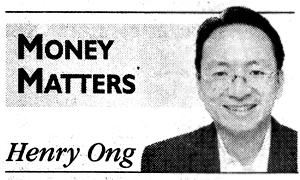 Henry Ong is a Registered Financial Planner of RFP Philippines. He is one of best-selling book co-author of Money Matters. He also writes regularly as a columnist for the Philippine Daily Inquirer.
Source: http://business.inquirer.net/236594/change-game-see-profits-rise
653 total views, 1 views today
Comments
comments