An Exceptional Leader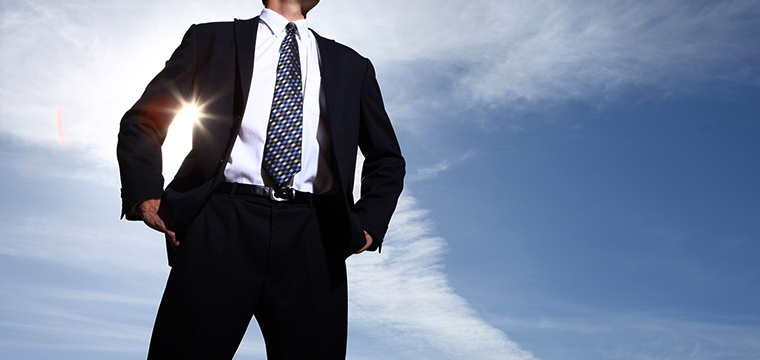 I believe a leader's contribution to his organization is best measured not in numbers but in principles, processes, and paradigms he engenders.
I have been fortunate to be with very good leaders and mentors for the past 10 years. I wonder how to repay them. But then, I think the best way is, as one movie says, is to "pay it forward."
A leader can see what's infront of him all the time. He can move forward. Aside from having a vision, he also has unwavering commitment to make such vision a reality.
He doesn't stop nurturing the dreams of consumers. Instead, he strives to make such goals come to life. A leader is not limited to considering existing circumstances. Rather, he explores beyond the apparent to discover the underlying truths and relationships.
He harnesses the power of insights to create the bridge between visions and accomplishments. A leader is never to make mistakes. He may not always make right decisions but he always decide fairly.
Given limited resources, he devises means to wisely allocate and maximize what is available. He does what is good for the consumer and what is right for the business. He harnesses tools relevant to the market as well as rewarding and worthwhile for the business.
He can hold the strength of his team. He chooses its passion to do well over each member's credentials. People have unique talents that are innate. One can learn skills and knowledge but not talents which is always within him.
A leader can discover talents and respect those that possess them. He can also match his team's character with its needs. Whether he's in sales or in a call center team, a leader should never expect everyone to deliver the same actions and outputs. A talent only becomes one when put in the right place.
A good leader can develop his people and in turn allows them to mold him. He has knowledge and the passion to keep learning. He is one who looks back knowing that history teaches best.
He should be steps ahead of the ever-changing environment of needs and circumstances. He turns his business over time to be proactive rather than reactive.
In the end, an exceptional leader looks into his heart for him to see all directions. He moves towards his vision while using the past as a guide. He makes every decision with his team on his mind.
****

Melvin J. Esteban is a Registered financial planner of RFP Philippines. Learn more about personal financial planning at the 72nd RFP program this October 2018. To inquire, e-mail info@rfp.ph or text <name><e-mail><RFP> to 0917-9689774.
Source: https://www.manilatimes.net/an-exceptional-leader/439219/
465 total views, 2 views today
Comments
comments